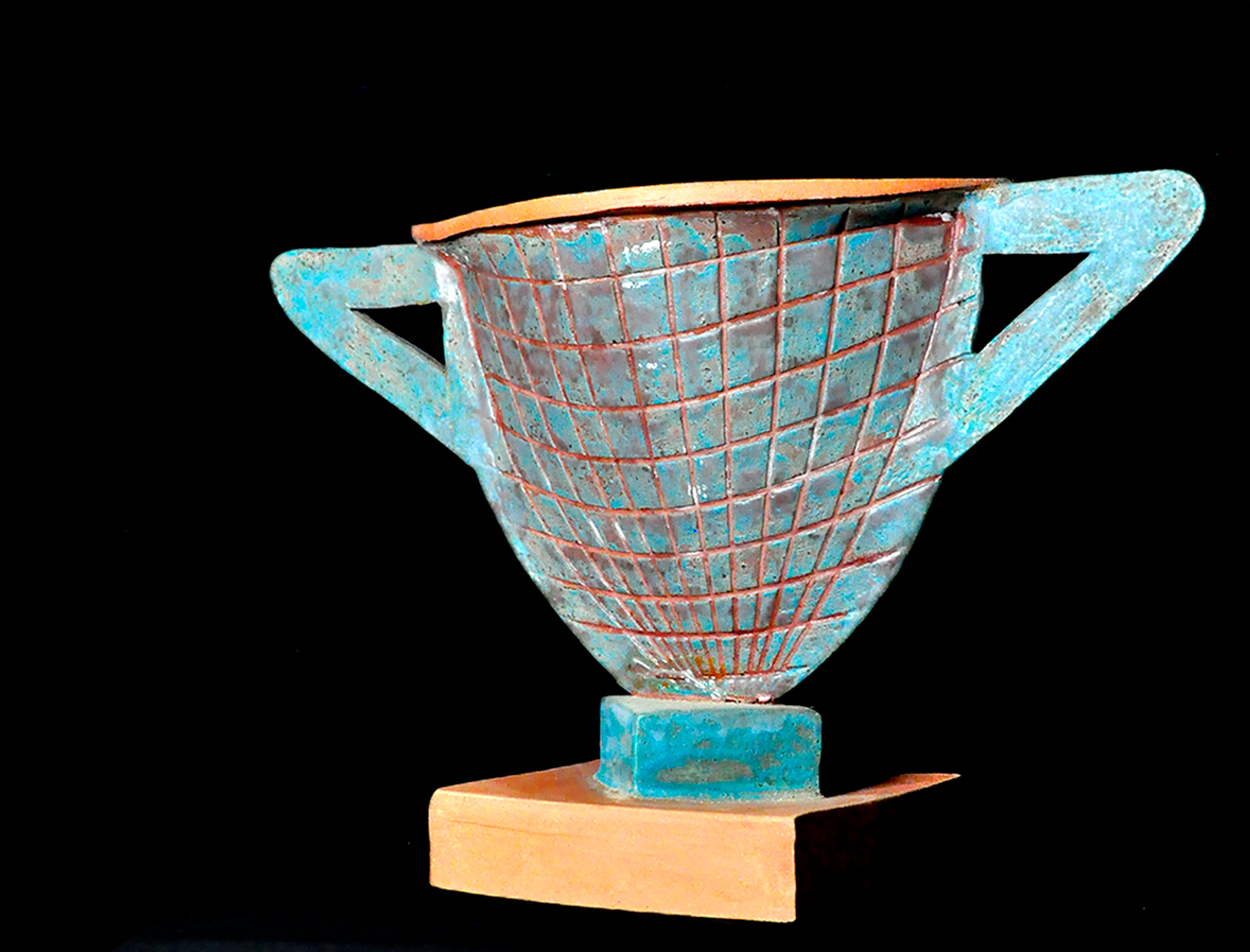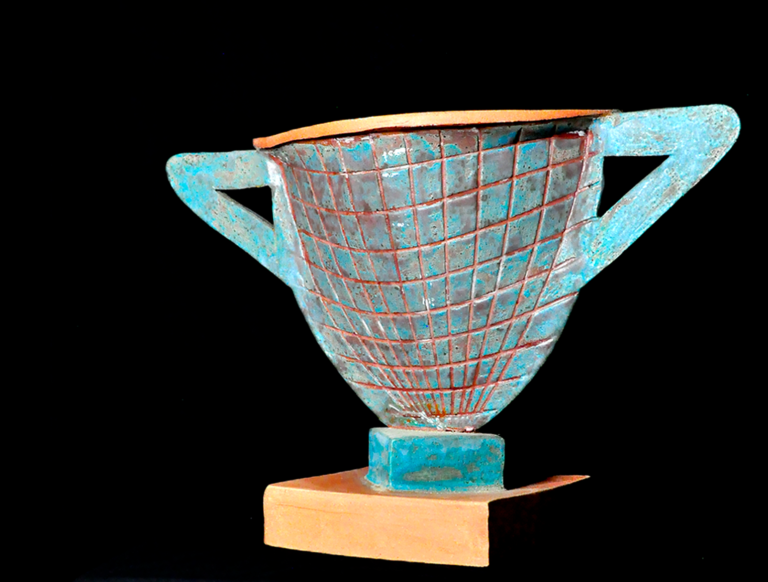 Join Sawtooth School for Visual Art for a year-end exhibition and celebration of fine art, craft, and community! This December, the spotlight shines on the creative works of Sawtooth's students, instructors, staff, and the greater Piedmont Triad community of artists.
Artists and craftspeople are invited to participate in the juried exhibition by submitting up to 5 original art or craftworks to be considered for display and sale in the Davis Gallery. LEARN MORE
Opening Reception: November 18, 5 – 7 pm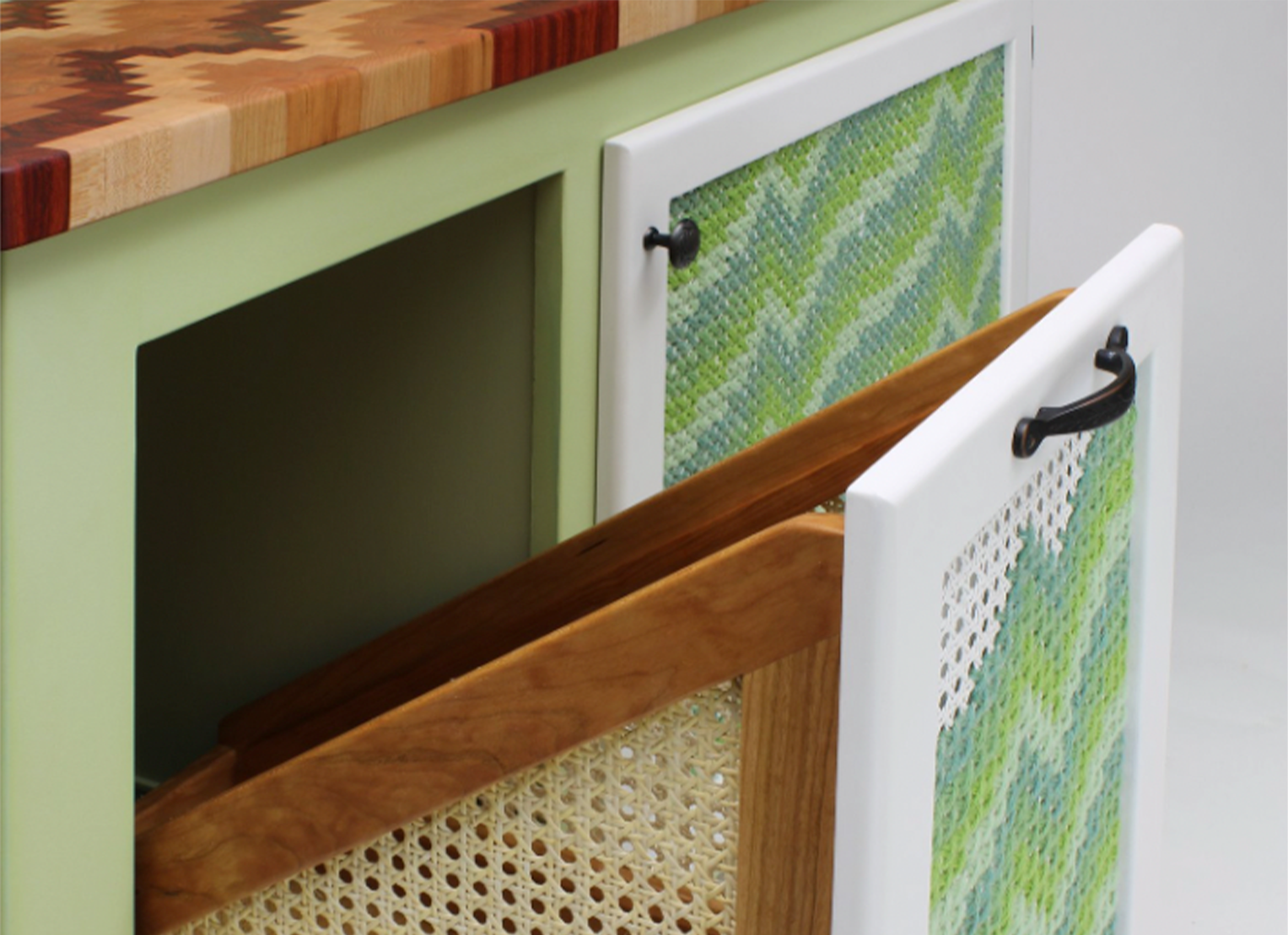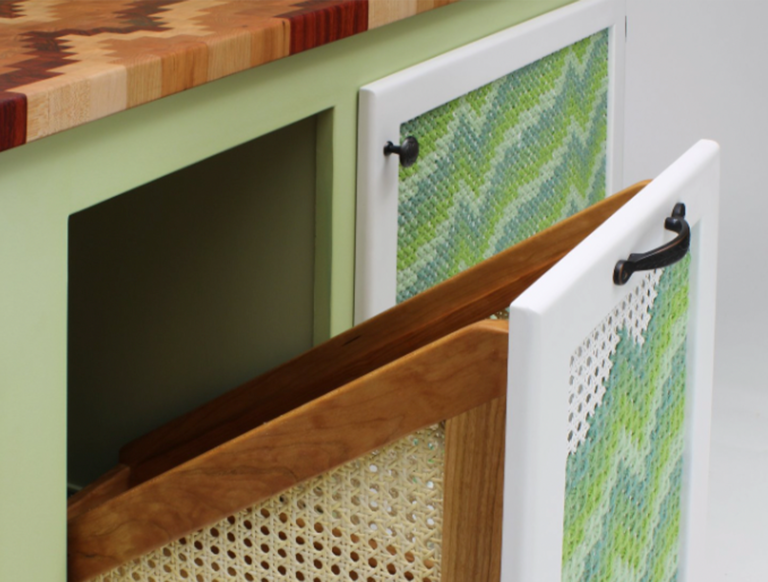 The Artist In Residence program at Sawtooth presents its first gallery exhibition featuring pieces that were crafted during the resident artists' year-long stay at Sawtooth.
Participating artists include  Rebecca Juliette–Duex, Gondring Residency in Woodworking, and Sam McCall, Carey Nathanson, and Max Saunders, Ceramics Artists in Residence.
Fireside Conversation: Thursday, September 7, 6 – 8 pm at SECCA
Opening Reception: Friday, September 15, 5 – 7 pm. SSVA Davis Gallery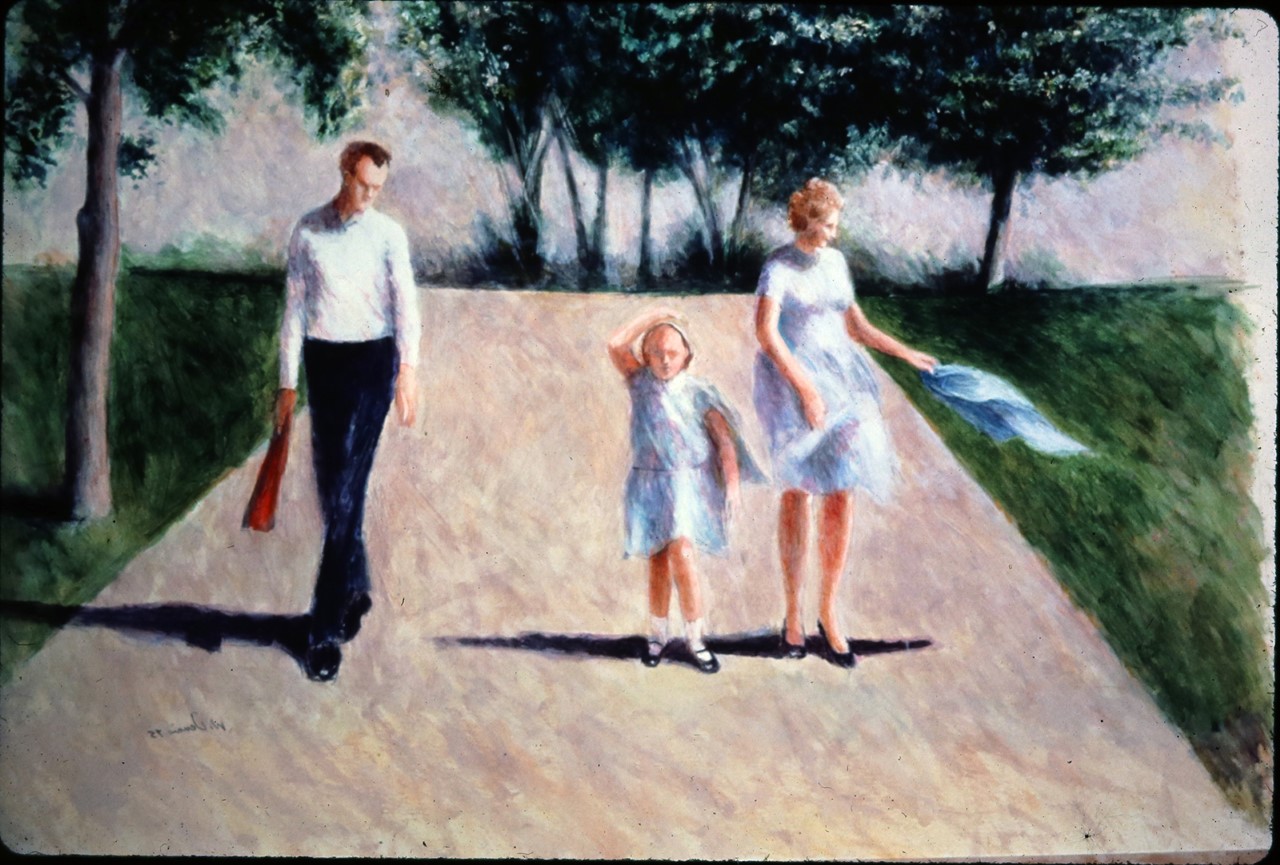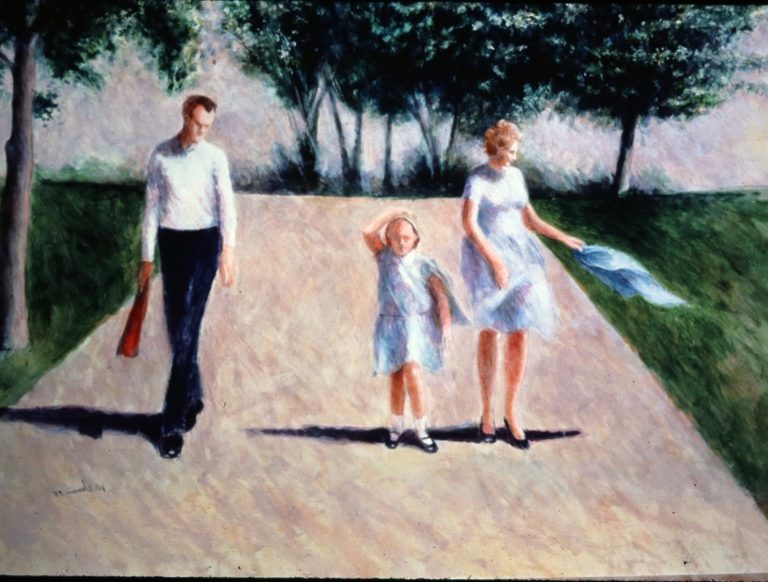 This exhibition commemorates the life and work of prominent Southeastern artist Warren Dennis, who died April 13, 2021. Father, Grandfather, Artist: A Tribute to Warren Dennis comprises of painting from the personal collections of family members.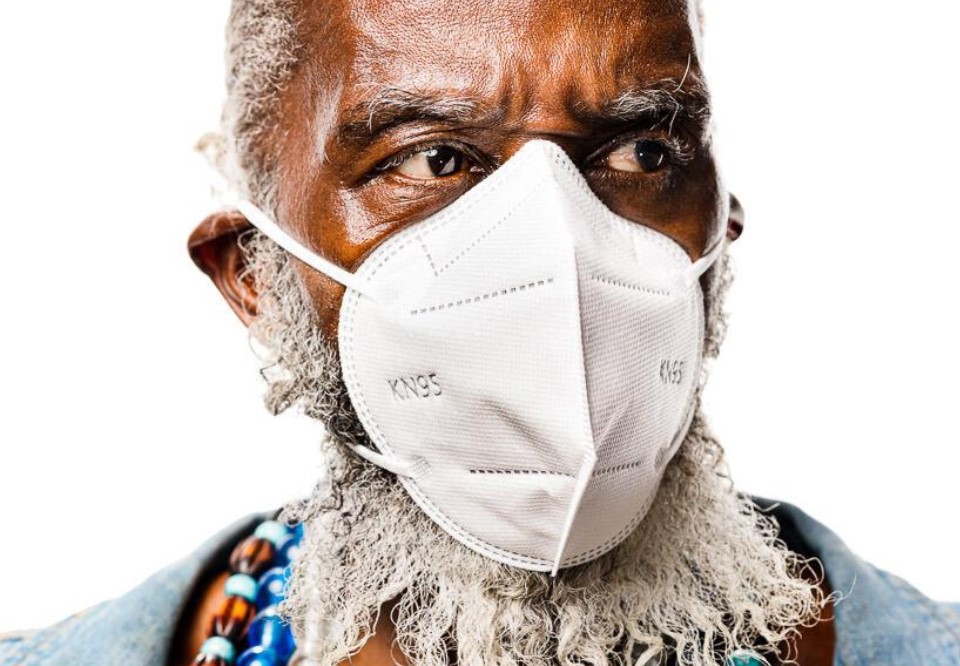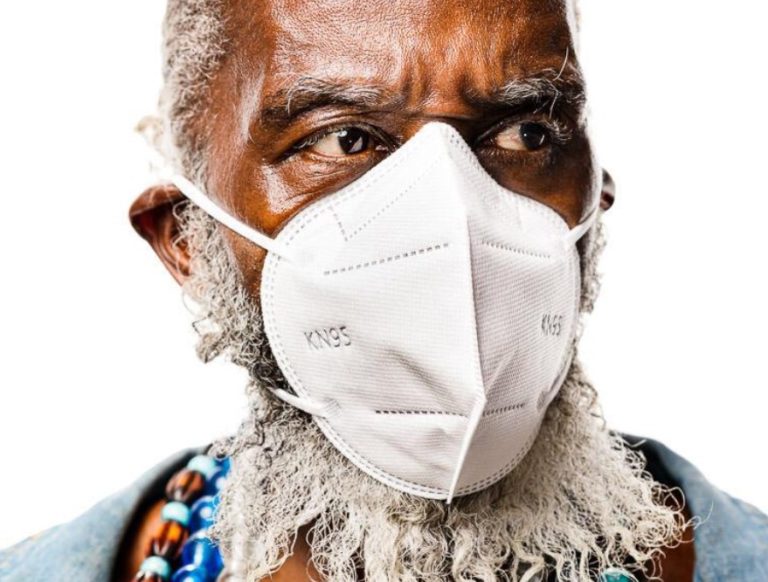 A series of large-scale portraits of strangers on a single street block in Harlem in New York City during the summer of 2020. Hurst's exhibit documents the bold and rich variety of pedestrians negotiating life during the rise of COVID-19 and the Black lives Matter movement. Hurst is a photographer and former educator at the International Center of Photography in New York City. His street and portrait work are heavily influenced by the artists Elliott Erwitt, Gordon Parks, and Richard Avedon, to name a few. For more about Hurst, visit amancalledhurst.com.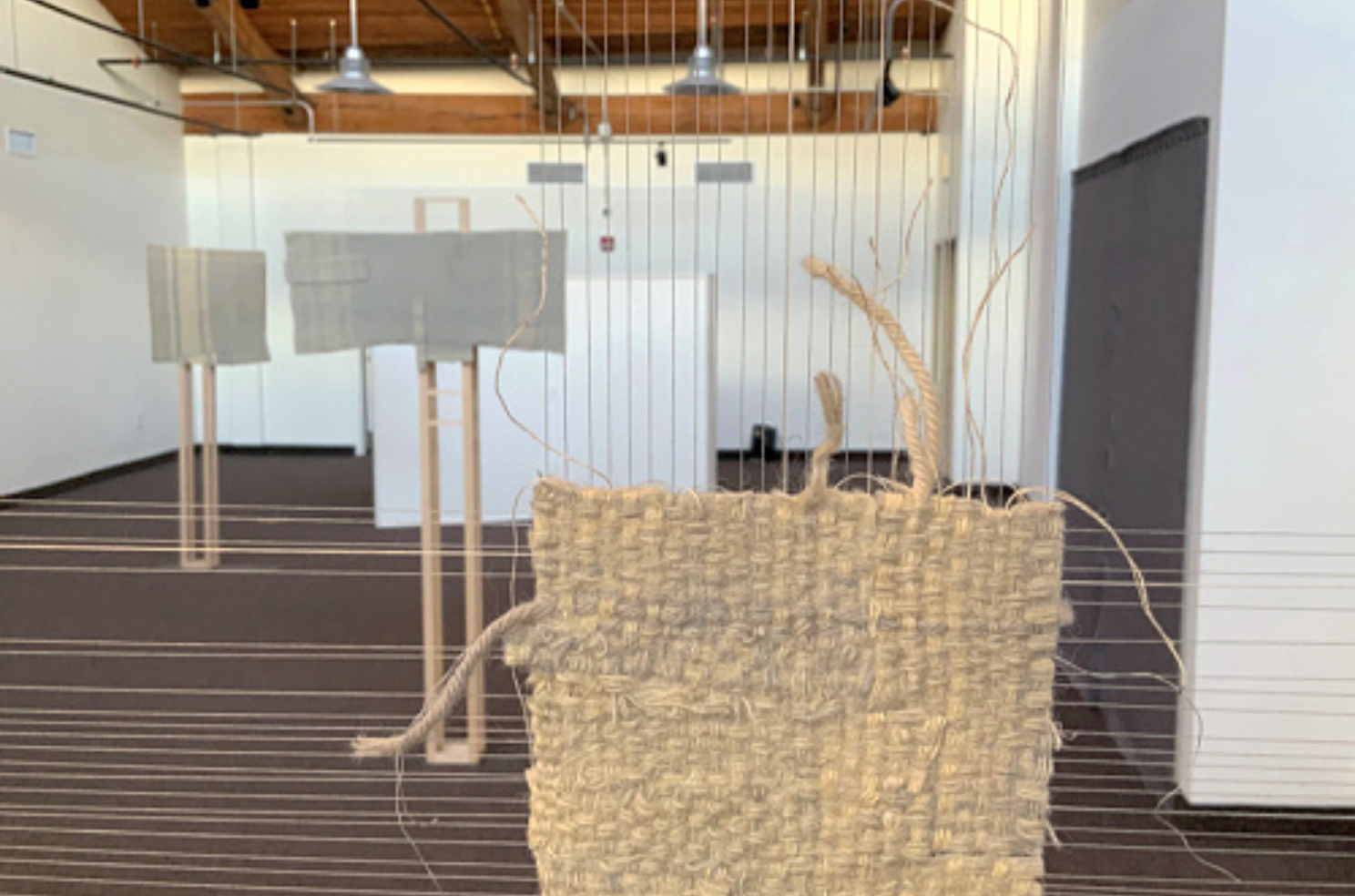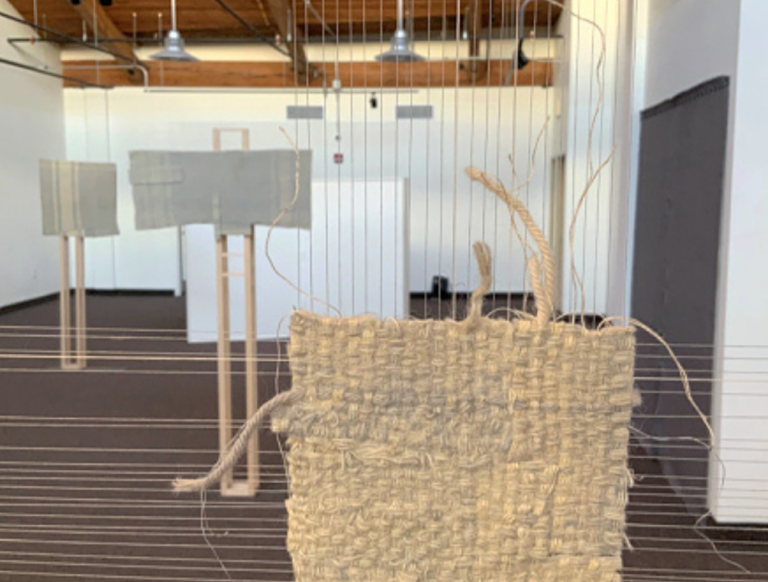 Leigh Ann Hallberg's series of works Murray Bay: Standing Wave and Paul Bright's aural collage Walden (II) will be on view in the Davis Gallery from January 15 – March 19, 2021. Though an opening reception will not be scheduled due to COVID-19 restrictions, several salon-style events will accompany this exhibit throughout its run. Details about these events will be released in the coming weeks.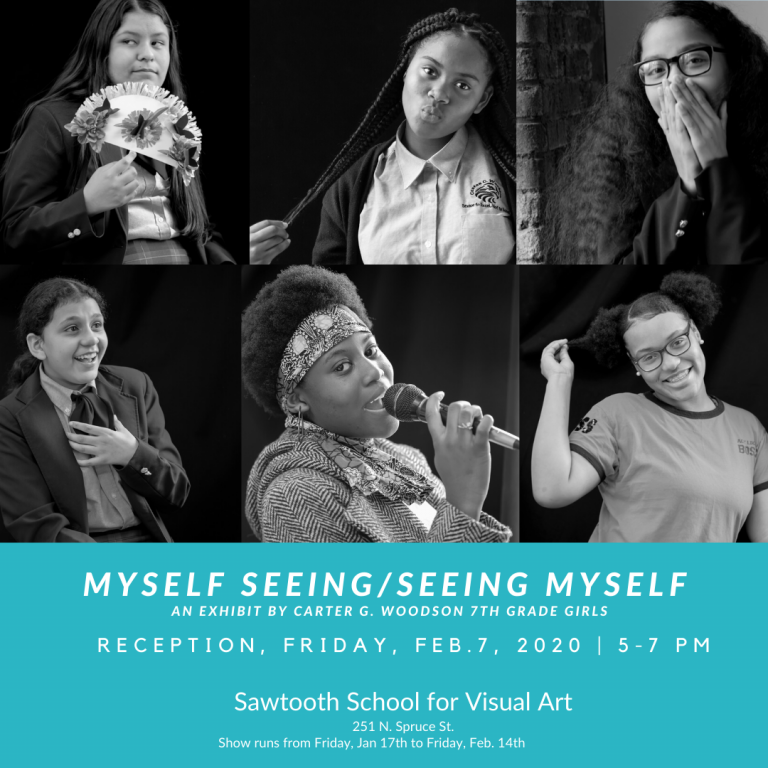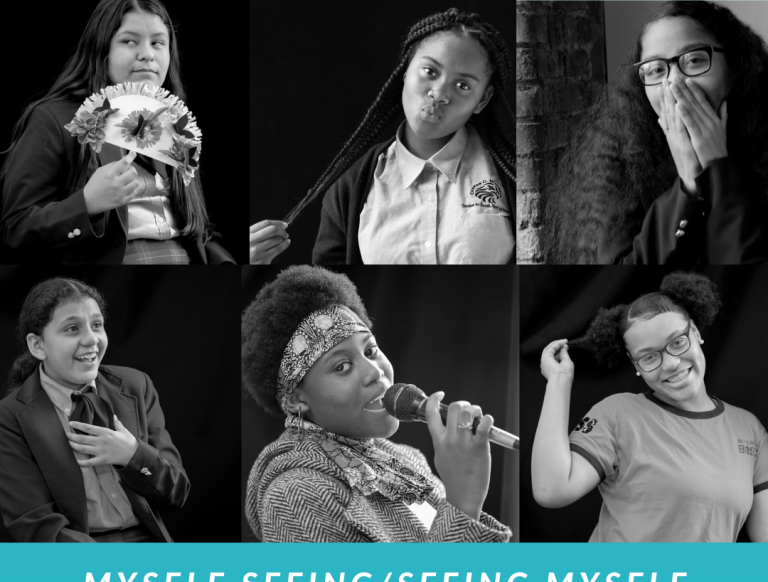 Carter G. Woodson 7th grade girls worked with visiting artist Diana Greene for four weeks. In that time, they learned about writing with light photography and words. Greene taught the students how to create dynamic portraits that go well beyond the snapshot. The girls also wrote about themselves, creating a portrait in words. They considered what the viewer might not know about them from looking at their photo. Their work will be on exhibit at Sawtooth from Friday, Jan. 17th through Sat, Feb. 15th.
Join us for the Reception, Friday, Feb 7th from 5 – 7 PM. Work by 7th and 8th grade Carter G Woodson Boys will accompany this show in the Redding Corridor Gallery.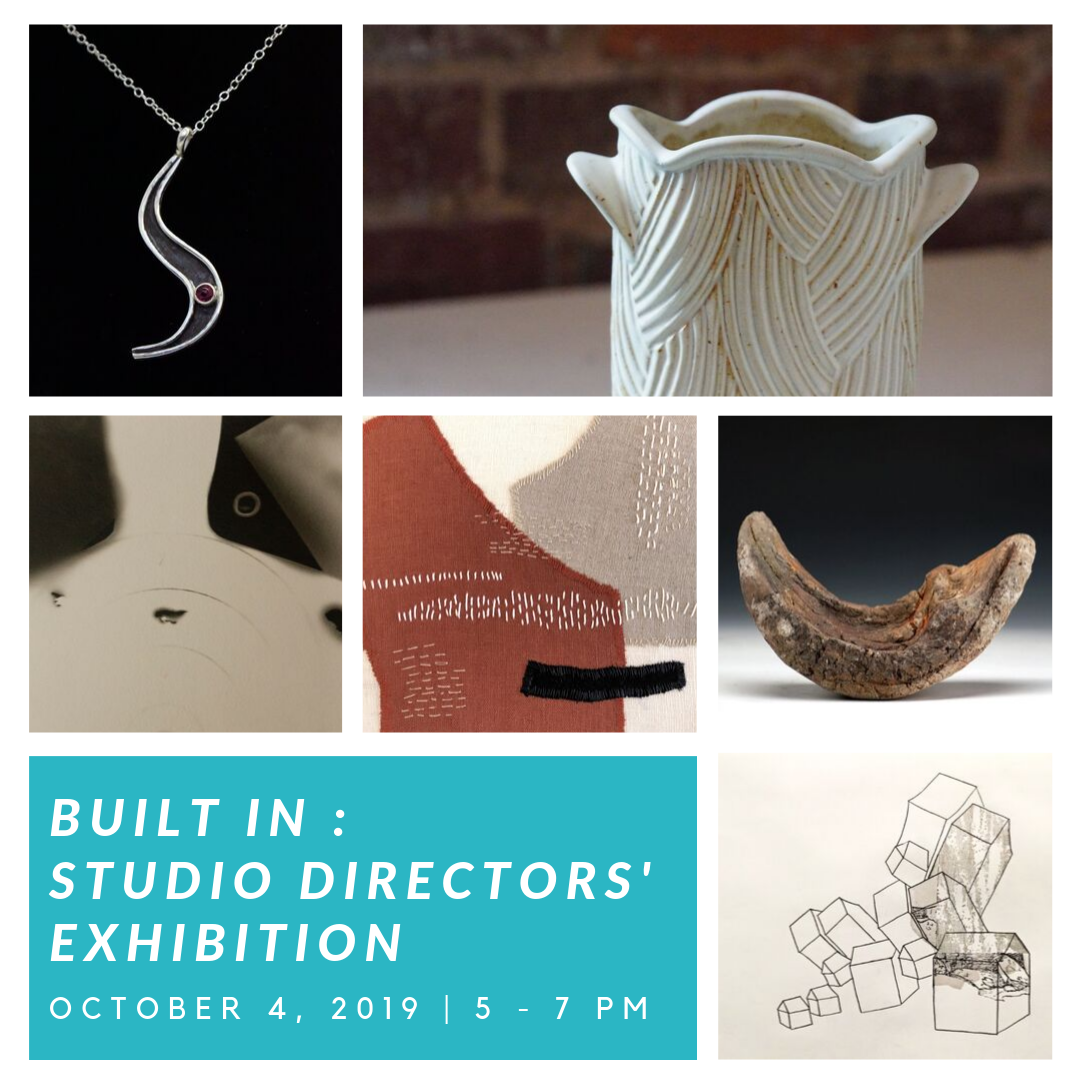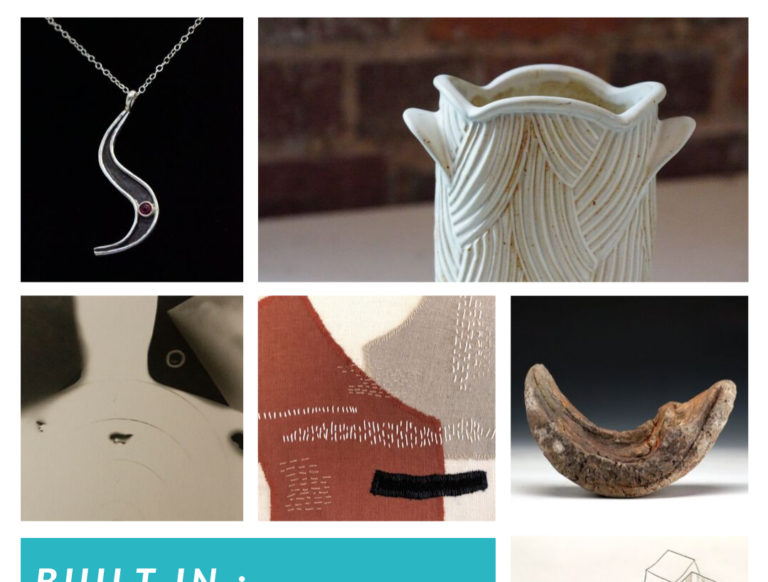 Built In: Studio Directors' Exhibition, featuring recent work from each of our studio directors, will be displayed in our Davis Gallery from October 4 through November 1, 2019.
See new work from:
Executive Director Amy Jordan
Eddie Fitzgerald, Director of Woodworking
Sara Stine, Director of Metals + Glass
Jessica Tefft, Director of Digital Arts + Photography
Seth Charles, Director of Ceramics
Ali Kapps, Interim Director of Youth Programs
Warren Moyer, Former Director of Ceramics
and Emily Badalamente, Director of Art + Wellness
Leslie Smith, Director of Graphics + Textiles, will have a complimentary solo exhibition, Buildings Inside, in our adjacent Redding Corridor Gallery.
Mariyah Sultan is a gestural abstractionist with figurative reference and is unabashedly connected and influenced by a range of art movements including cubism, lyrical abstractionism, the Cobra movement, and the street artists of New York. Sultan received her BFA from New York University School of the Arts and worked on her MFA at the Savannah College of Art and Design. Her work has been exhibited at Art Basel in Miami four times, represented by Alberto Linero Galleries in Wynwood and with art dealer and collector Alfredo Zayden.
Mariyah Sultan currently holds the position of Art Curator for CBS in New York / Prime Time Gallery holding corporate Art exhibitions for the television industry. Her art music fusion workshop can be taken at Sawtooth School for Visual Art September 20-21, 2019.
Join us September 6th from 5 – 7 PM for the opening reception of "the scenic route: no return."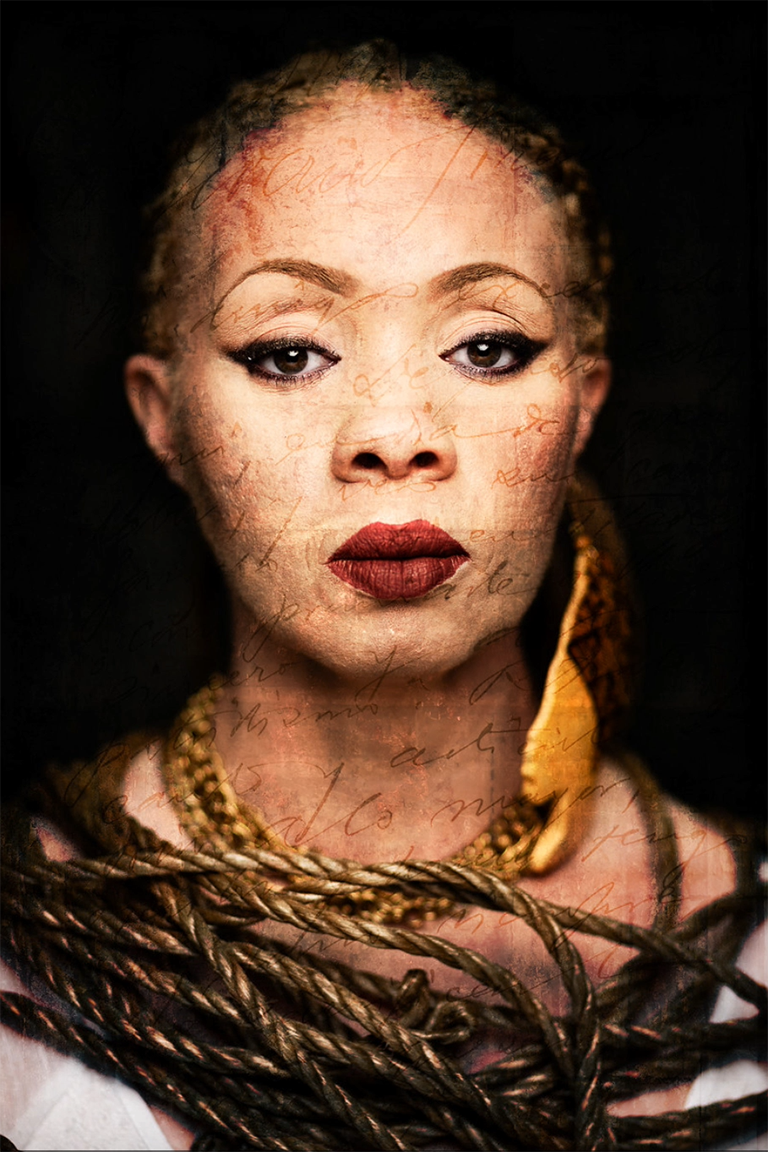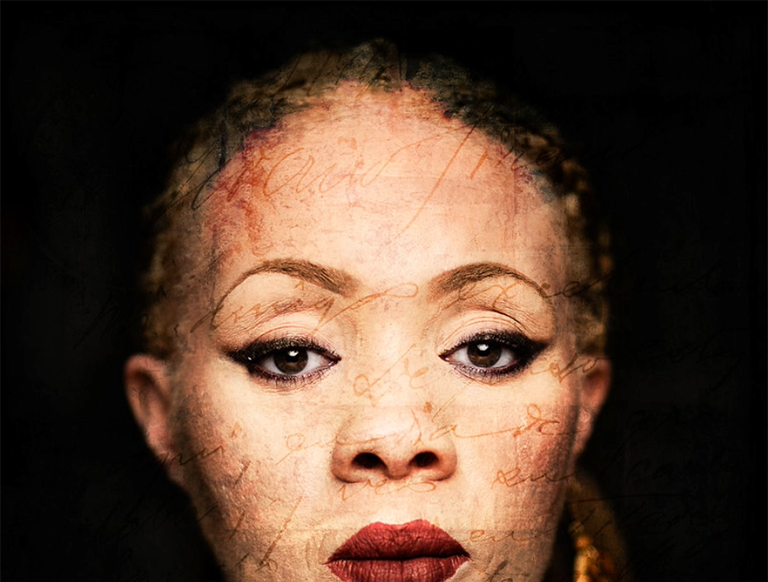 Artist Credit - Owens Daniels
"As a visual artist, I combine symbols, references and icons from history with those of the contemporary world to bridge a relationship between art and the human condition," says Owens Daniels. "The 'Common Ties' exhibition uses visual language to challenge the perennial issues and backlash of pre-judgmental public perception of our differences in race, gender, culture and traditions."
Common Ties That Bind, which will run from July 15 – August 23 in the Davis Gallery, uses bold and innovative visual language to explore timely topics of race, gender and other biases. Join us August 2nd from 5 – 7 PM as Sawtooth will host a reception and artist talk with artist Owens Daniels.
This exhibition is free and open to the public. Private viewings are available upon request to the artist.
Click here to see work from this exhibition.
About the Artist:
Owens Daniels, a 2019 Duke Energy grant recipient and Z Smith Reynolds lead artist awardee, is a visual artist and educator whose efforts to merge art with social challenges are changing the community dialogue and perceptions of its identity issue by issue.
Daniels is a visual artist/photographer based in Winston Salem and the face behind ODP Art + Design's bold, creative and innovative art. His artwork seeks to build bridges and promote cultural exchanges and artistic endeavors between supporting organizations and institutions and diverse communities experiencing gentrification, cultural/sexual identification and incarceration.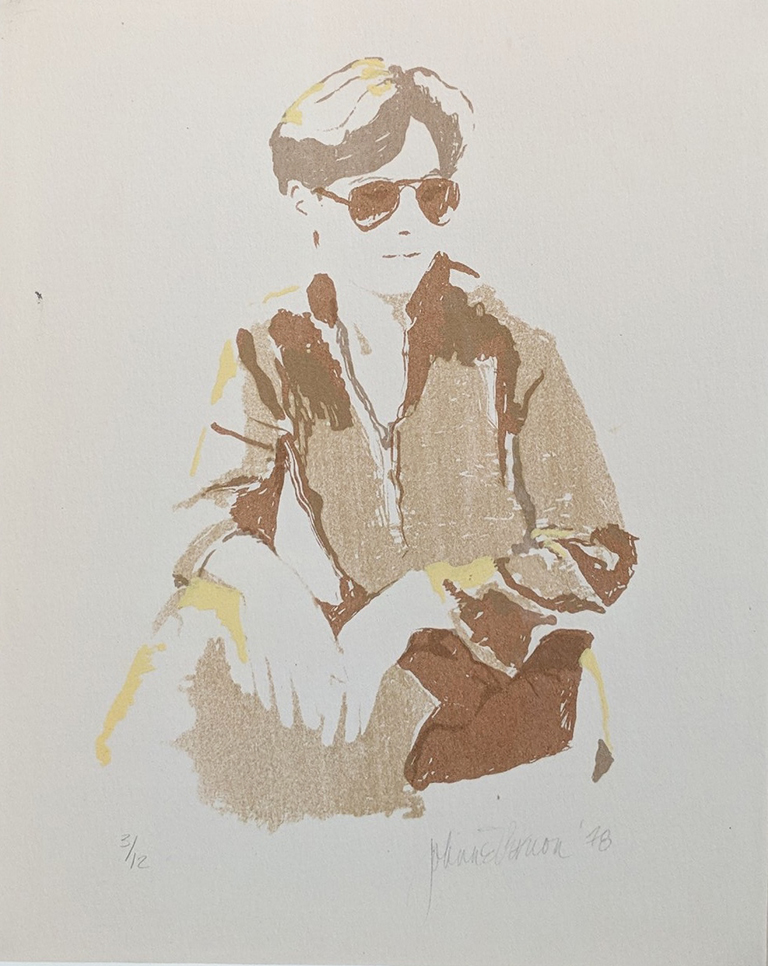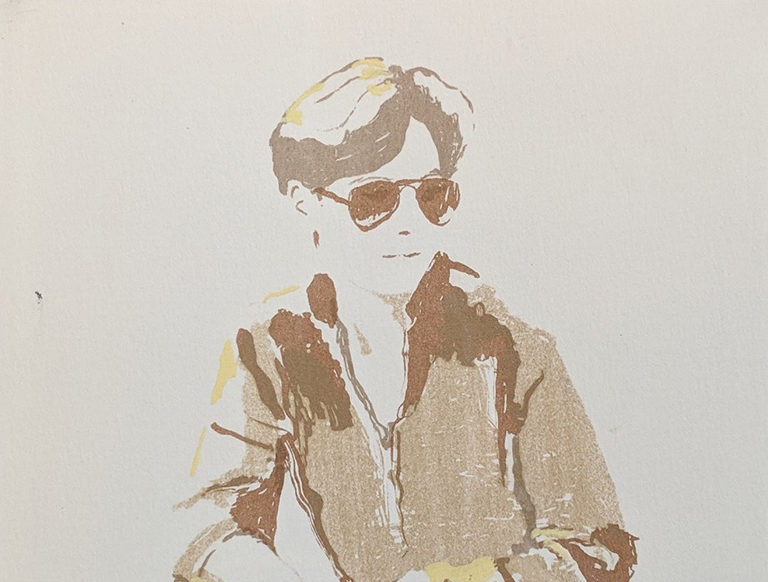 On May 18th, Sawtooth School of Visual Art & Piedmont Craftsmen will celebrate the legacy of late Sawtooth Executive Director JoAnne Vernon, through an auction of selected works from her art collection. JoAnne served as Executive Director of Sawtooth from 2012 after being Piedmont Craftsmen's Gallery Director in the 1980s and their Board Chair (2010-11). The auction serves as the opening celebration for the exhibition which will include personal work by JoAnne Vernon and Ken Otterbourg. The exhibition is free and open to the public, and will run from May 18th through June 28th in the Davis Gallery.
Reservations for the auction are required by May 13th. Tickets are $50 per person. Purchase tickets online OR call Piedmont Craftsmen at (336) 725-1516. Learn more about the auction [here].
Gallery Hours:
M – F, 9 AM – 6:30 PM.
Sa, 9 AM – 4 PM.
Su, closed.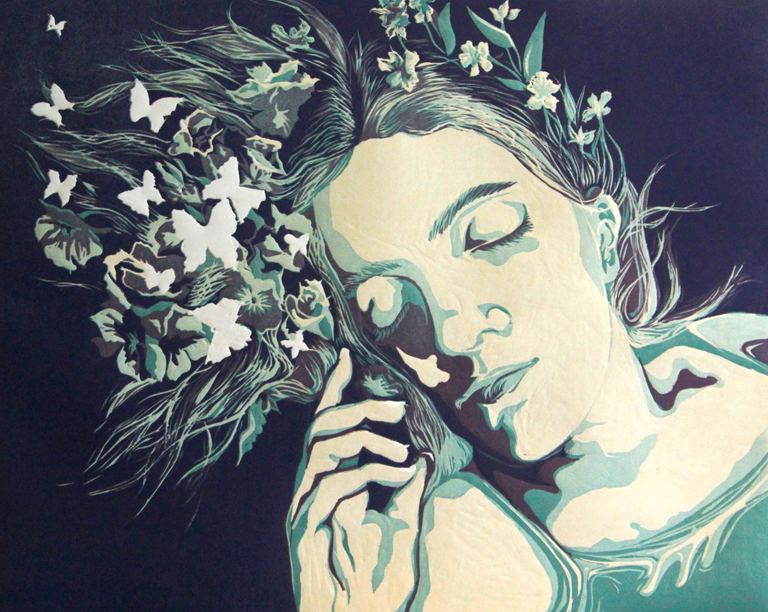 Sawtooth is proud to host the fourth annual award winning entries from Speedball's New Impressions National Printmaking Competition. This year the new category – Graduate Level – was added to the competition and we are excited to showcase these winners along with the returning undergraduate categories.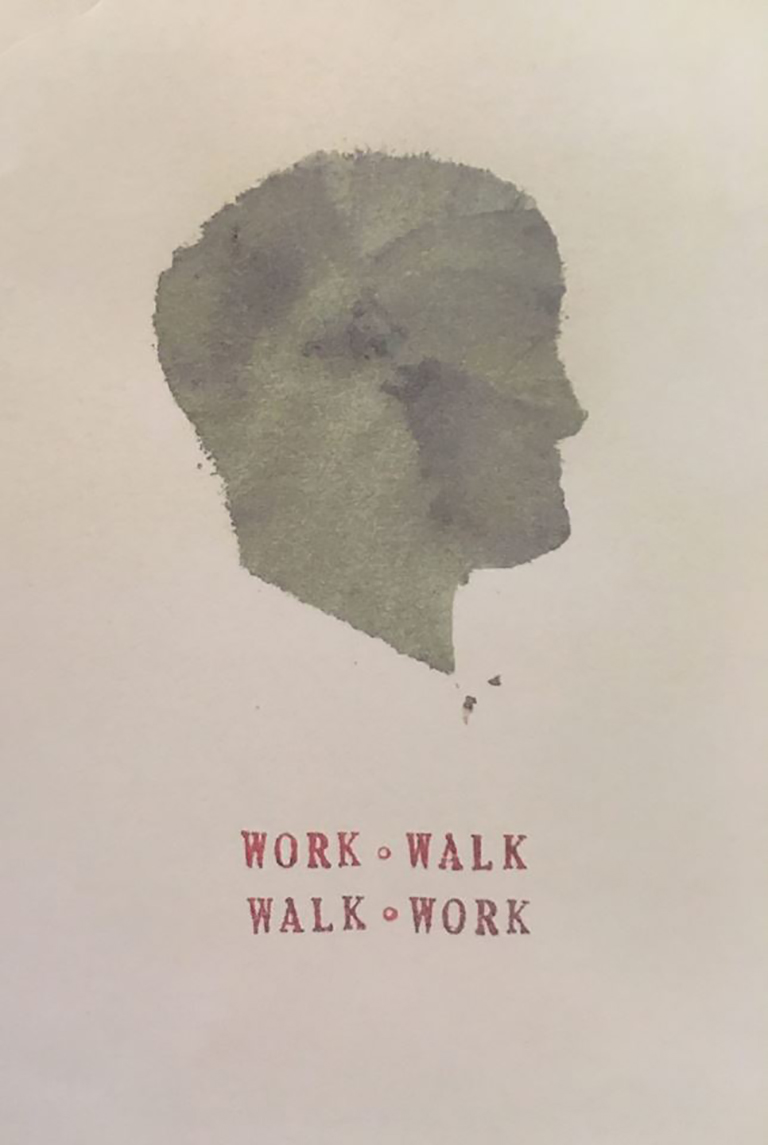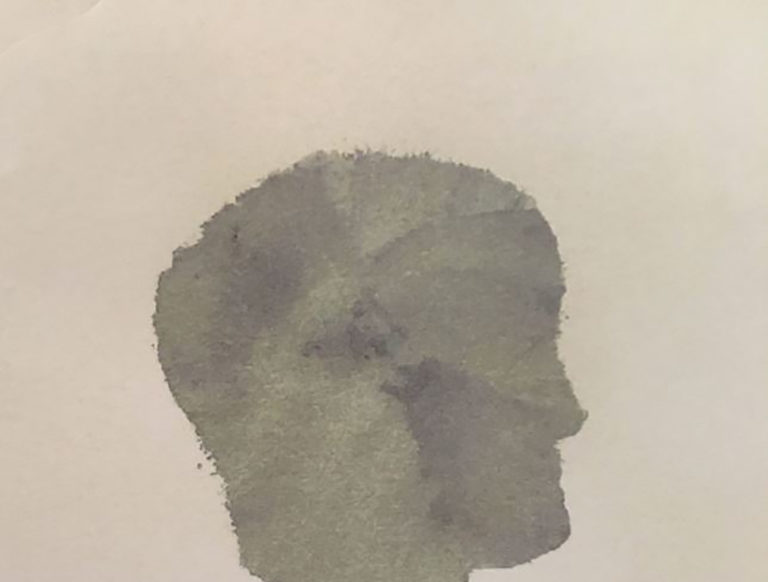 Leo Morrissey's daily projects from eight years living in Winston-Salem are the subject of the "Unpacking Leo Morrissey" Unfolding Exhibition.
This exhibition, curated by Paul Bright, director of the Hanes Art Gallery at Wake Forest University, began on Jan. 18 and runs through Feb. 22. During the exhibition, installation and curatorial assistants Sophie Heldt, Annabelle Lewis, and Lillie Burrow will unpack and reveal the artist's work. We hope visitors will check back on their progress and how the exhibition evolves.Installation and curatorial assistants add to the exhibition Monday through Friday. See hours listed below:
Curation:
Monday. | 10 – 1:30 PM & 2:45 – 5:30 PM
Tuesday | 3:30 – 6:30 PM
Wednesday | 10 – 12 PM & 4 – 5:30 PM
Thursday | 1 – 5 PM
Friday | 1 – 2 PM
Gallery Hours:
9 – 6:30 p.m., Mon – Fri
9 – 4 p.m, Sat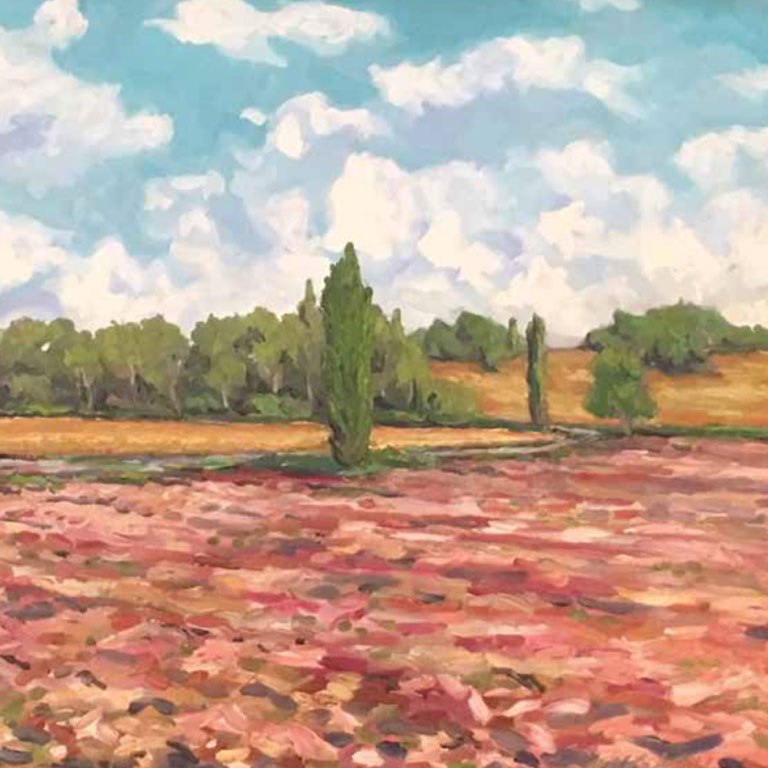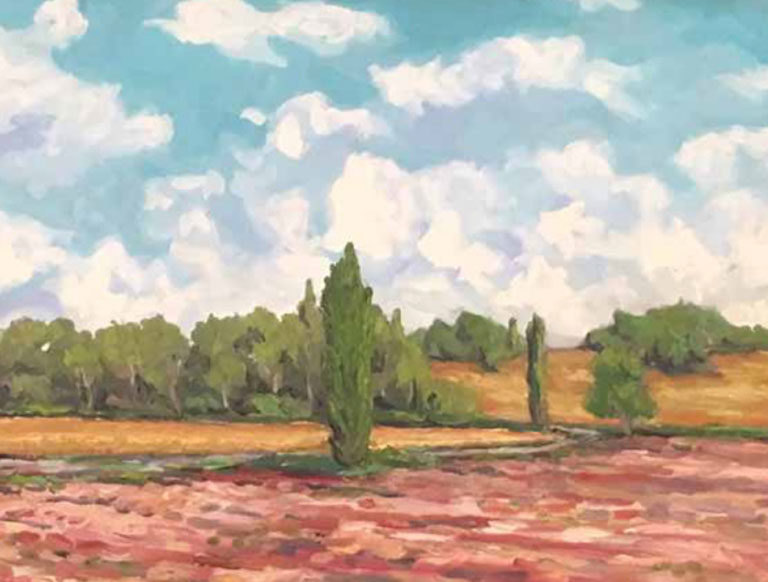 The Davis Gallery at Sawtooth will feature two exhibits running Sept. 7 to Oct. 30. "Landscape and Memory" will showcase art from Weston Hammond and "Strata: Life/Work" will feature art from Tom Suomalainen.
Weston Hammond is a visual artist and art educator who explores light, landscape and materials in his work. Tom, who has worked with clay for more than 50 years, was the first full-time instructor at the Arts and Craft Association, which eventually became Sawtooth. Tom will teach a Handbuilding Workshop at Sawtooth in October. The opening reception for the exhibit will be held on Sept. 7 from 5 – 7 p.m. Both artists will participate in an Artists on Art event, a dialogue about the artists' creative processes and influences, on Oct. 11 from 6 – 7:30p.m. Both events are free and open to the public.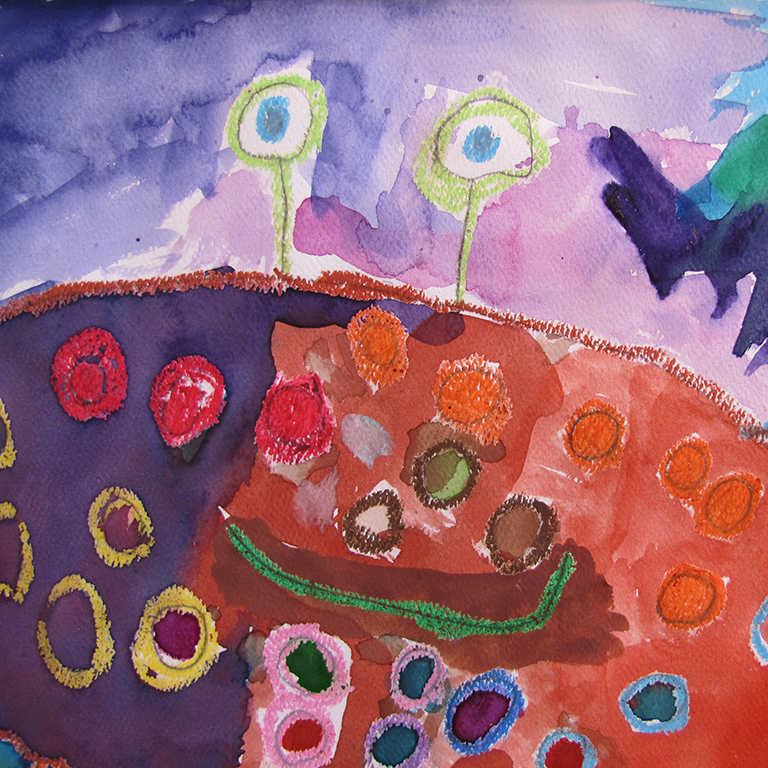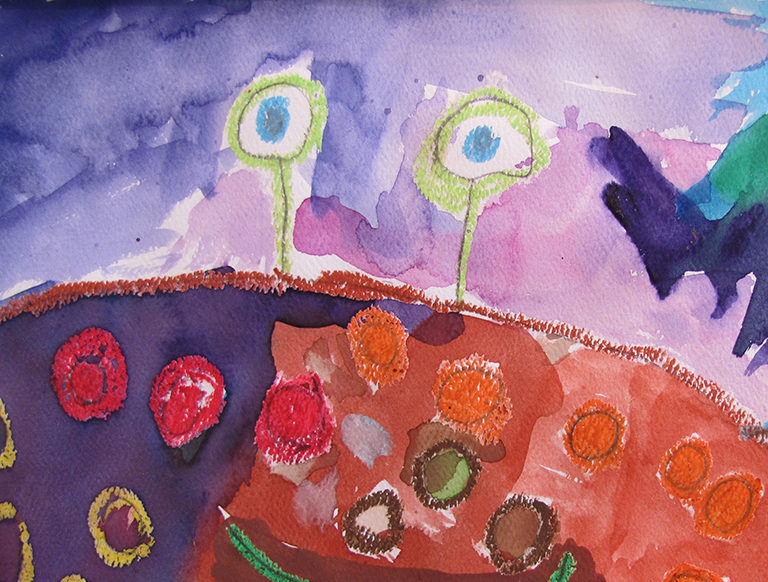 Winston-Salem/Forsyth County Schools, in collaboration with Modern Automotive, will showcase student art at a Spring Arts Extravaganza at the Milton Rhodes Center for the Arts in downtown Winston-Salem. The "Extravaganza" is one of the region's largest and most popular art shows and features the best artwork from elementary, middle schools and high schools in the system, including painting, drawing, sculpture, photography and mixed media. Hundreds of students, parents and family members, teachers and arts enthusiasts attend.
Middle & High School Student Art | March 5 – March 9
Opening Reception | March 8, 5 – 7 PM
Elementary School Student Art | March 26 – April 1
Opening Reception | March 29, 5 – 7 PM