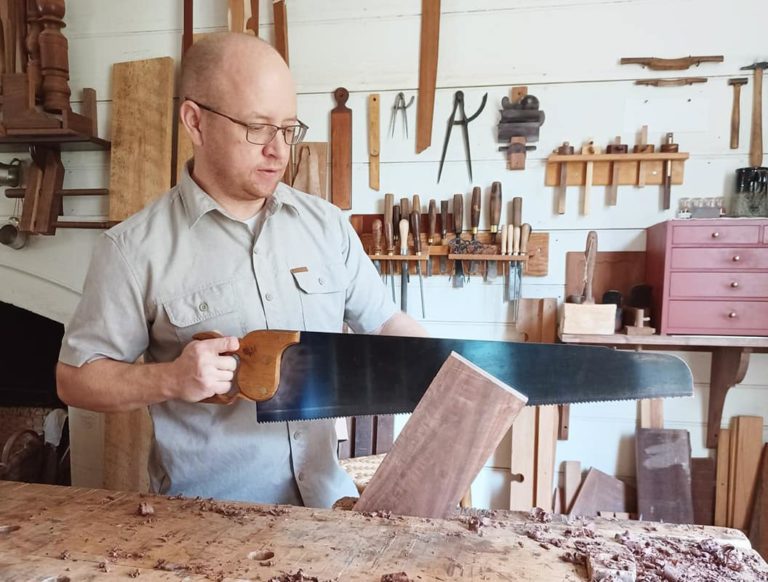 Jeremy Tritchler is a hand tool woodworker specializing in 18th century cabinet making at Colonial Williamsburg. After receiving a bachelor's degree in geology from the University of Wyoming, he worked for several years as an exploration geologist in Utah. A long-time woodworking hobbyist, Jeremy eventually started taking part time woodworking classes at Salt Lake Community College where he decided to make a career change into furniture making. With some encouragement from his teacher, Jeremy moved with his wife to Boston where he graduated from the North Bennet Street School cabinet and furniture making program. After graduating he continued at the school as an adjunct instructor while taking on private commissions and working for an architectural mill. Currently Jeremy works as a cabinetmaker at Colonial Williamsburg where he reproduces 18th century furniture. He has been published in Mortise and Tenon Magazine, and he has been featured on Fine Woodworking's blog.
Outside of work, Jeremy can often be found in his garage building something or spending time with his wife and daughter while exercising his dad jokes.
Jeremy will be teaching a weekend workshop and demo at Sawtooth this fall. Click here to learn more about Entirely by hand, with Jeremy Tritchler, 11/4 – 11/6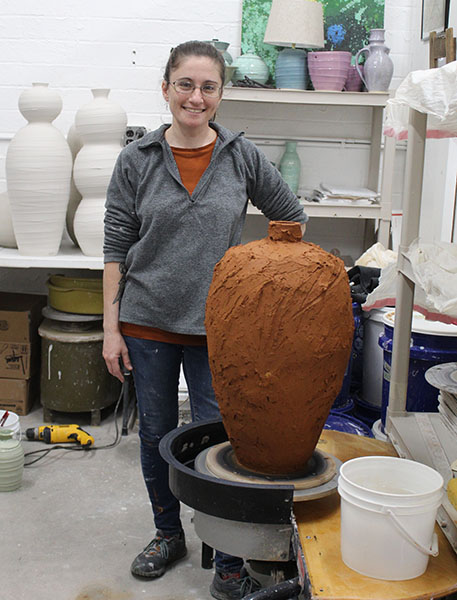 We are excited to welcome ceramic artist and educator, Tori Motyl, for a 3-day hands on visiting artist workshop April 1st – 3rd.
Tori specializes in large scale functional and sculptural vessels made from wild clay she digs herself. She has honed her skills as a large pot potter during her residency at The Village Potters Clay Center in Asheville, NC and now in her current location at the Reems Creek Pottery community studio just outside of Asheville in Weaverville, NC.
She has taught a series of workshops in throwing big and most recently was the Craft and Overall winner of the Made in NC Awards put on by Our State Magazine in 2020 which she won with her large scale wild clay pottery. Tori's passion for teaching is evident in every class as she connects with each student, learns about their unique direction in clay, and offers knowledge and resources to help her students achieve their goals. Tori spends her time making art, teaching, organizing the North Carolina Ceramic Arts Festival, and enjoying life in the mountains with her family and friends.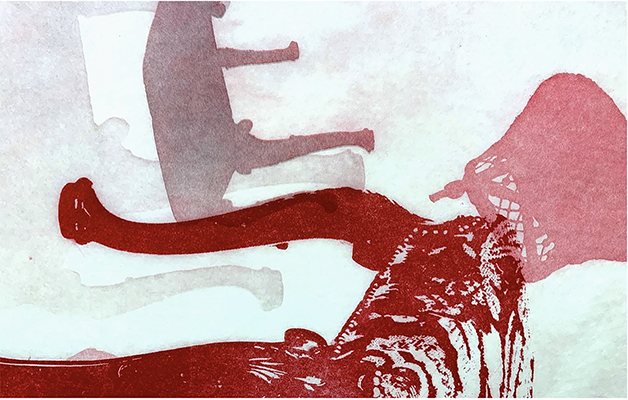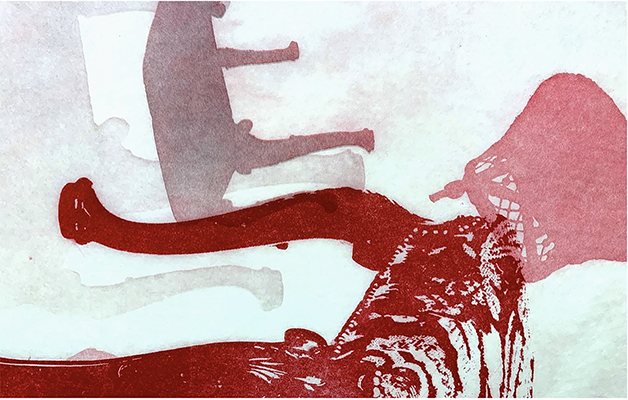 Myles Calvert was born in Collingwood, Ontario. He attended the University of Guelph with a focus in printmaking, before travelling to London, UK where he completed his MA in Printmaking, at Camberwell College of Art (University for the Arts, London). Major bodies of work included installations of screen printed toast and the idolization of popular British celebrity culture. During this time, he worked for the National Portrait Gallery before moving to Hastings in East Sussex, to teach printmaking at Sussex Coast College and become Duty Manager of the newly built Jerwood Gallery (Hastings Contemporary). Myles' toast-based work continued with a 43000 slice installation during the Queen's 'Diamond Jubilee' with college students, drawing BBC media attention, and culminated in two solo exhibitions before making a return to the University of Guelph to teach. 2019 residencies included Art Print Residence (Barcelona, Spain) and Proyecto'ace (Buenos Aires, Argentina), as well as a lecture/workshop at PUCP (Pontificia Universidad Catòlica del Perú) in Lima. Myles is currently an Assistant Professor in Fine Arts at Winthrop University, South Carolina.
We are excited to welcome printmaker and visiting artist, Myles Calvert, for a two-day non-toxic etching workshop February 19 & 26
He is an assistant professor of printmaking at Winthrop University well versed in traditional printmaking and an avid experimenter expanding the possibilities in print.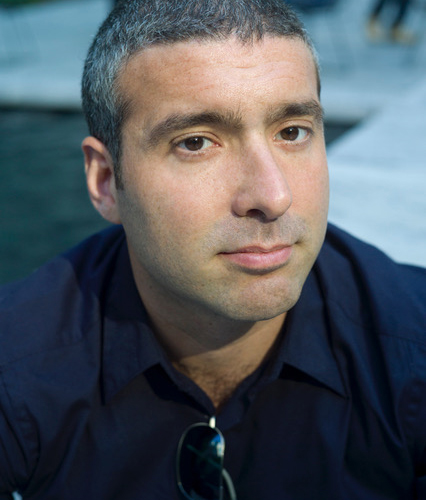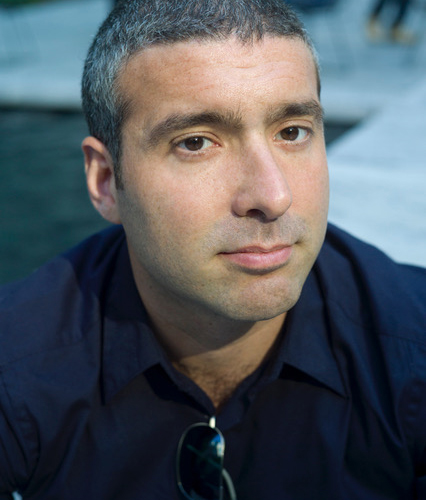 For over twenty years Dominick Rapone has been teaching Printmaking techniques at multiple colleges. He was the Printshop manager and professor at the School of Visual Arts in New York City for twenty years. There he taught Silkscreen, Lithography, Woodcut, Letterpress, Bookbinding, Etching, and Monoprint. He also Taught at Marymount Manhattan College, Gowanus Print Lab, and Manhattan Graphics Center. He has his own company named Beastly Prints where he contract prints for other artists and institutions. He now lives in Raleigh after Leaving New York. He has had numerous shows of his work in national and international galleries and publications. Currently he teaches at the Craft Center at NC State and Super G Print lab in Durham.
Dominic will be teaching a 2 day screen-printing workshop at Sawtooth Saturday, Dec 11 and Sunday, Dec. 12 from 10 am- 4 pm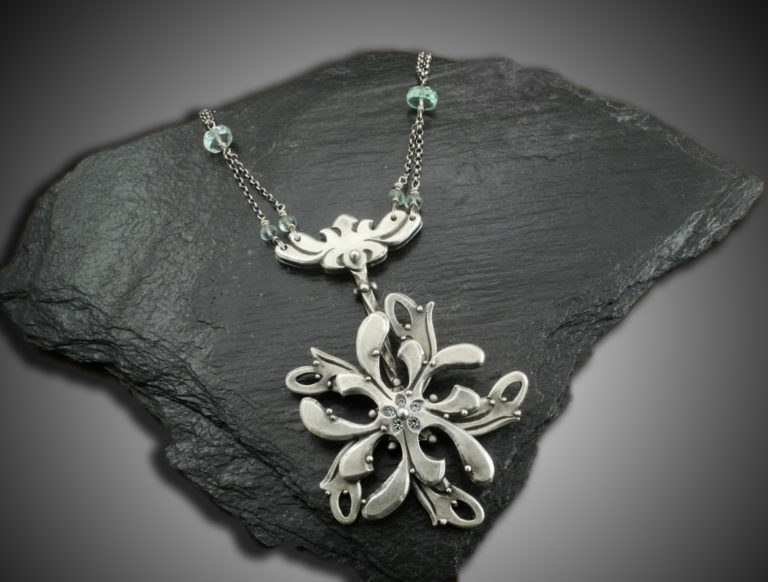 Sawtooth School for Visual Art is happy to be hosting thethird Metal Clay Artists Symposium (MCAS) August 26 through 29, 2021. 
MCAS features a mix of one-day and two-day hands-on workshops by nationally-known metal clay artists, an opening evening roundtable discussion, breakout sessions, 2-hour Technique Discovery Workshops, a month-long metal clay invitational exhibit, a vendor's marketplace and more!  
This year's featured artist instructor is California native Robert Lopez who will offer a 2-day workshop titled "Convergence", which explores the fabrication of jewelry using metal clay components in combination with sterling and other materials.  
In addition to scheduled events, informal social times allow for lots of interaction between MCAS attendees. A reception for the invitational exhibit will be held on the second evening of MCAS in the Davis Gallery at the Sawtooth School. 
General Registration is just $55 and covers all symposium events except hands-on workshops, which are optional and vary in price. More information and registration is available at www.MCAS2020.com  Space is limited. 
THURSDAY, AUGUST 26, 2021
9:00 AM – 5:30 PM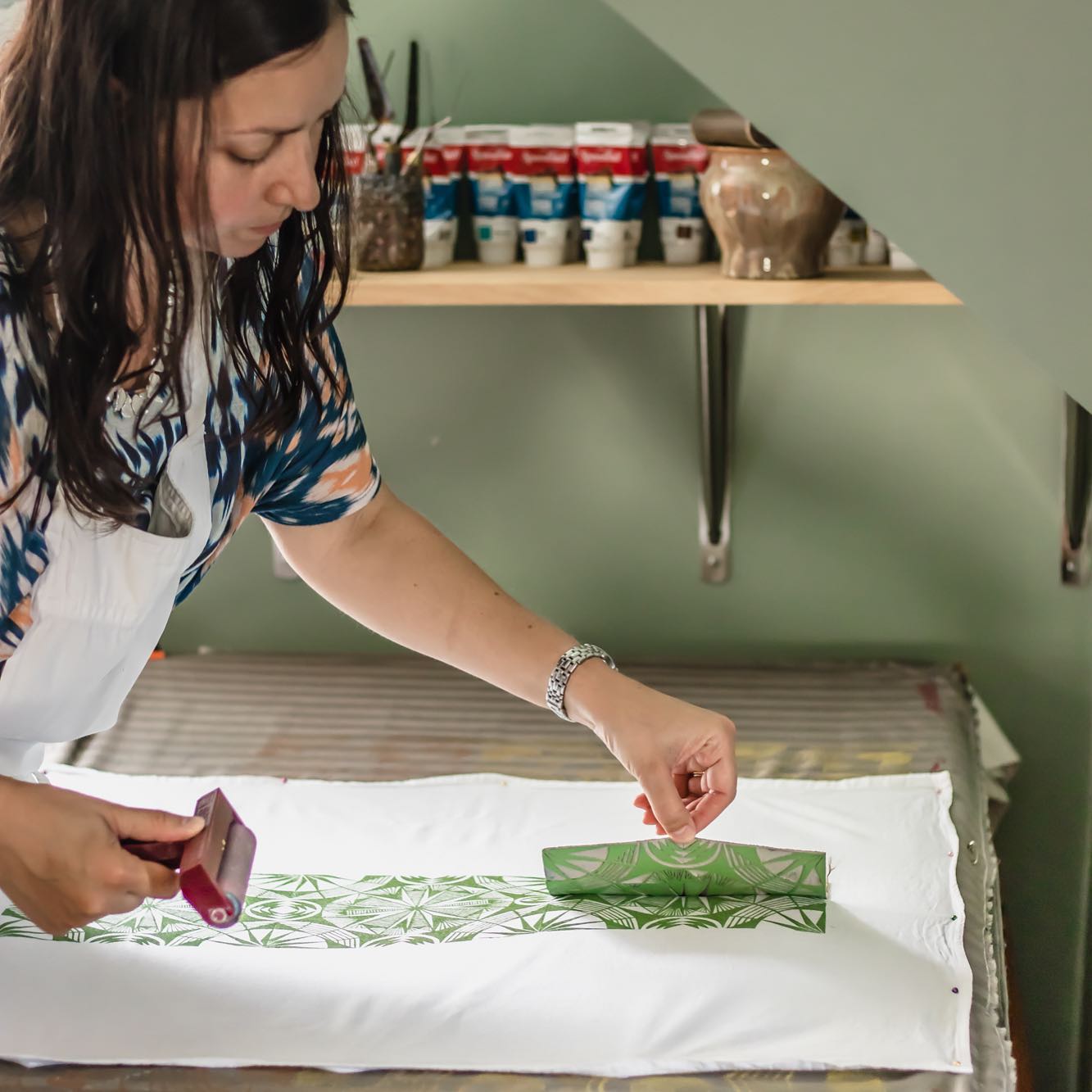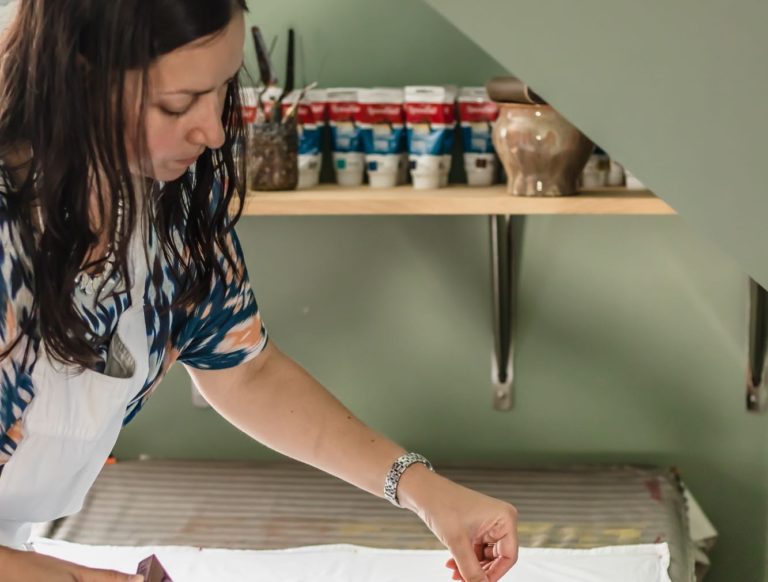 Sawtooth School for Visual Arts is excited to partner with Speedball Art Products to present an Online Designing & Block Printing Geometric Repeat Pattern on Fabric with visiting artist Susana McDonell! Susana will be teaching virtually on Saturday, August 21 and Sunday, August 22.
In this two-part workshop, we will first create a repeat geometric pattern, carve it into a rubber block, and then learn the ins and outs of printing on fabric successfully with saturated impressions and multi-tonal inking techniques. Students will leave this workshop with the skills and confidence to print beautifully on fabric.
Register for her class here – https://reg121.imperisoft.com/sawtooth/ProgramDetail/3237363638/Registration.aspx
About Susana McDonell –
Susana McDonnell is a Boston, Massachusetts-based printmaker and teacher. McDonnell has been an artist since an early age and has worked in many mediums throughout her career before finally settling on relief printmaking. She began teaching at the young age of seventeen at a summer enrichment camp called S.P.A.C.E. (Summer Program for Academic and Creative Encounters) in her hometown of Newton, Massachusetts. Susana had attended the program herself, became a counselor, and then went on to teach art classes through this comprehensive program for many years. She credits Newton and Newton South High School with fostering her love of art and providing her with a solid base of skills.
McDonnell earned her BFA at The New York State College of Ceramics at Alfred University. Her concentration was wood and mixed-media, but she took advantage of Alfred's broad array of classes and studied drawing, painting, glass, and neon. After graduation she worked as a production glassblower and taught private glassblowing lessons at Sterling Glassworks in Worcester, Massachusetts. She went on to pursue post-graduate coursework at Iowa State University. It was there that she began to study printmaking. This interest in printmaking may have stemmed from her childhood, as her father ran an offset press for most of his career. She took classes in screen printing and lithography, as well as continued her work with glass. She also traveled to Rome for a semester where she studied ink, figure drawing, and watercolor in a studio located only blocks from the Pantheon.
Susana has an innately exploratory approach to all mediums and enjoys figuring things out on her own. While her background seems diverse, upon further inspection there are similarities between her preferred mediums. Glass, wood, and printmaking are all very physical, require precision, and involve patterns. Color is also a huge element in both glass and printmaking. Although she has a BFA, Susana's work has always represented a balance between art and craft, as she is drawn to functional art.
Upon completing her own studies, McDonnell taught art to junior high and high school students for seven years. It was while teaching relief printing to her students that she began to study it on her own. It was during this time that she developed her signature reduction grid course, which she has since adapted for adults. Eventually after becoming a mom, McDonnell decided to concentrate on lino printing as it was an art form that she could easily work on from her home studio.
Susana is inspired by the potential of materials, particularly fabric. She lets the fabric dictate what type of item she is going to make and what style pattern, rather than beginning a project with a set idea of what she wants to make and what the design will be. She finds satisfaction and joy in "peeling back the inky lino and seeing it transform a formerly plain surface into something completely different and new." Her strong foundation in drawing provides a solid basis for her printmaking and her European travels inspire her geometric and shape-driven designs. She is a natural at creating patterns and has taught herself to use circle tracers, compasses, etc. She is also known for her use of dynamic colors (a connection to her previous work with glass). She creates modern, clean designs, which she prints on both wearable items and accessories.
McDonnell appreciates the collaborative online printmaking community of Instagram and is an active member. Working with printmaker Mindy Schumacher she shared her reduction grid class via Instagram. Student work is searchable under the hashtags #linocave_u and #reductiongrid. The response was extremely enthusiastic. Printmakers from around the globe participated. Susana enjoys sharing her knowledge with her students and other printmakers. She is excited to join the Speedball tutorial team and to be able to share her skills with a larger audience of like-minded individuals who share her passion. Her energy and attitude will inspire students to follow her example and to "just go for it!" She also looks forward to continuing to build her home-based printmaking business called LinoCave.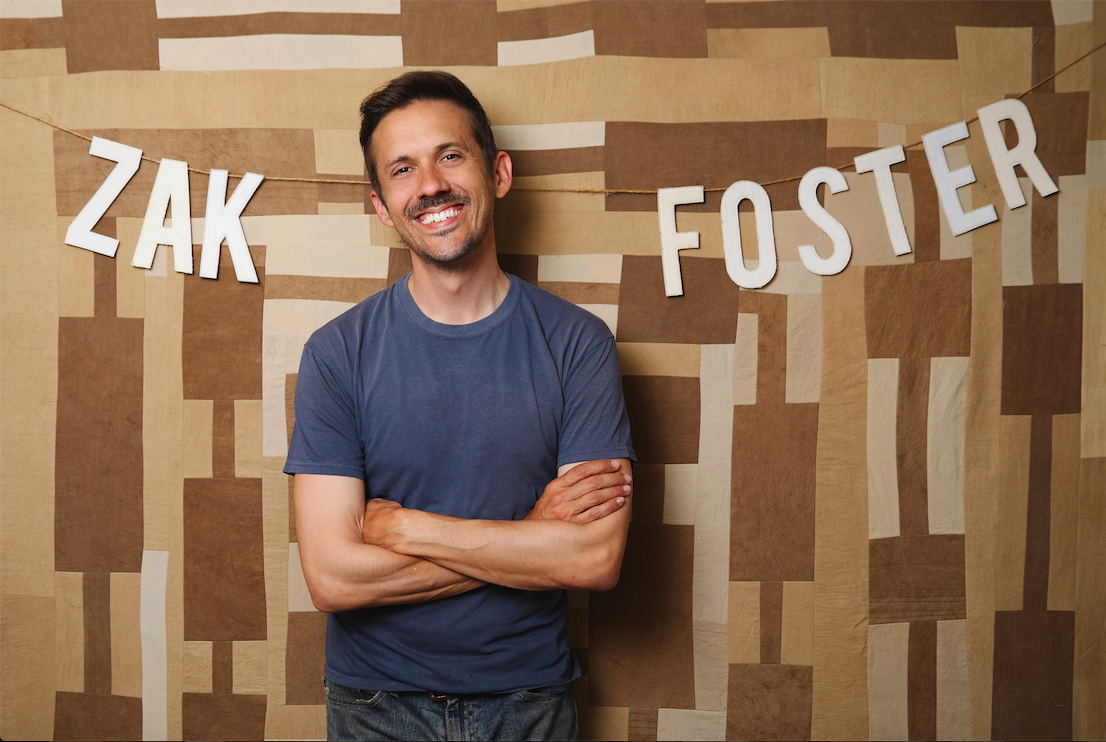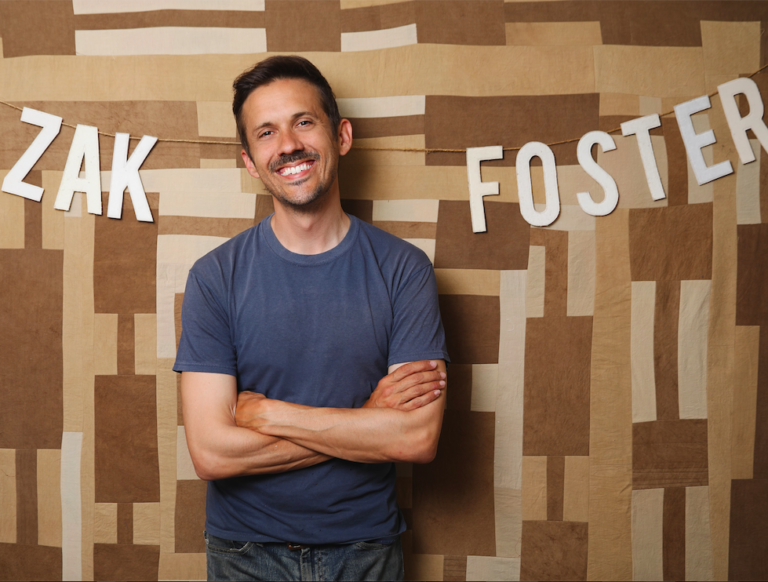 Sawtooth is excited to welcome Visiting Artist Zak Foster to our Textiles and Art + Wellness Departments this summer! 
Raised in rural North Carolina and now living in Brooklyn, New York, Zak is a self-taught artist whose work draws on Southern textile traditions while incorporating found fabrics and natural dyes with an eye for sustainability. He practices an approach to design that is intuitive and improvisational and he is drawn to preserving the stories of quilts and specializes in memory quilts. His work has been featured in various magazines, websites, and galleries. Learn more about his work in his monthly email, Motivation for the Maker, at www.zakfoster.com/newsletter. 
Zak will be teaching two workshops in July. 
In Talisman Quilts on Friday, July 9, from 5:30pm to 8:30pm, students will learn to harness the power of fabric to make manifest their intention. In this workshop, we cover classic hand-sewing techniques like the running stitch, back stitch, and tailors knot. Perfect for beginners and intermediates. We make a small project from start to finish that will teach you many of the hand-sewing skills you can use in larger quilting projects. Participants are encouraged to bring some fabric with magical powers to share with the group.
In Mini Memory Quilts on Saturday, July 10 from 10am to 1pm, students will create a small fabric memorial for a lost loved one in the company of a supportive sewing circle. We will touch on the healing nature of textiles and hand-sewing, and by the end of the workshop, you will have created tiny memory quilts that you can keep for yourself or give away to friends and family. In this course, we cover classic hand-sewing techniques like the running stitch, back stitch, and tailors knot. Perfect for beginners and intermediates. Students are asked to bring fabric that holds a special connection between you and the loved one you would like to honor if possible. We will incorporate this fabric into your quilts. 
Visit Zak's website at zakfoster.com to see more of Zak's work, and find these great workshops on our Textiles and Art + Wellness pages!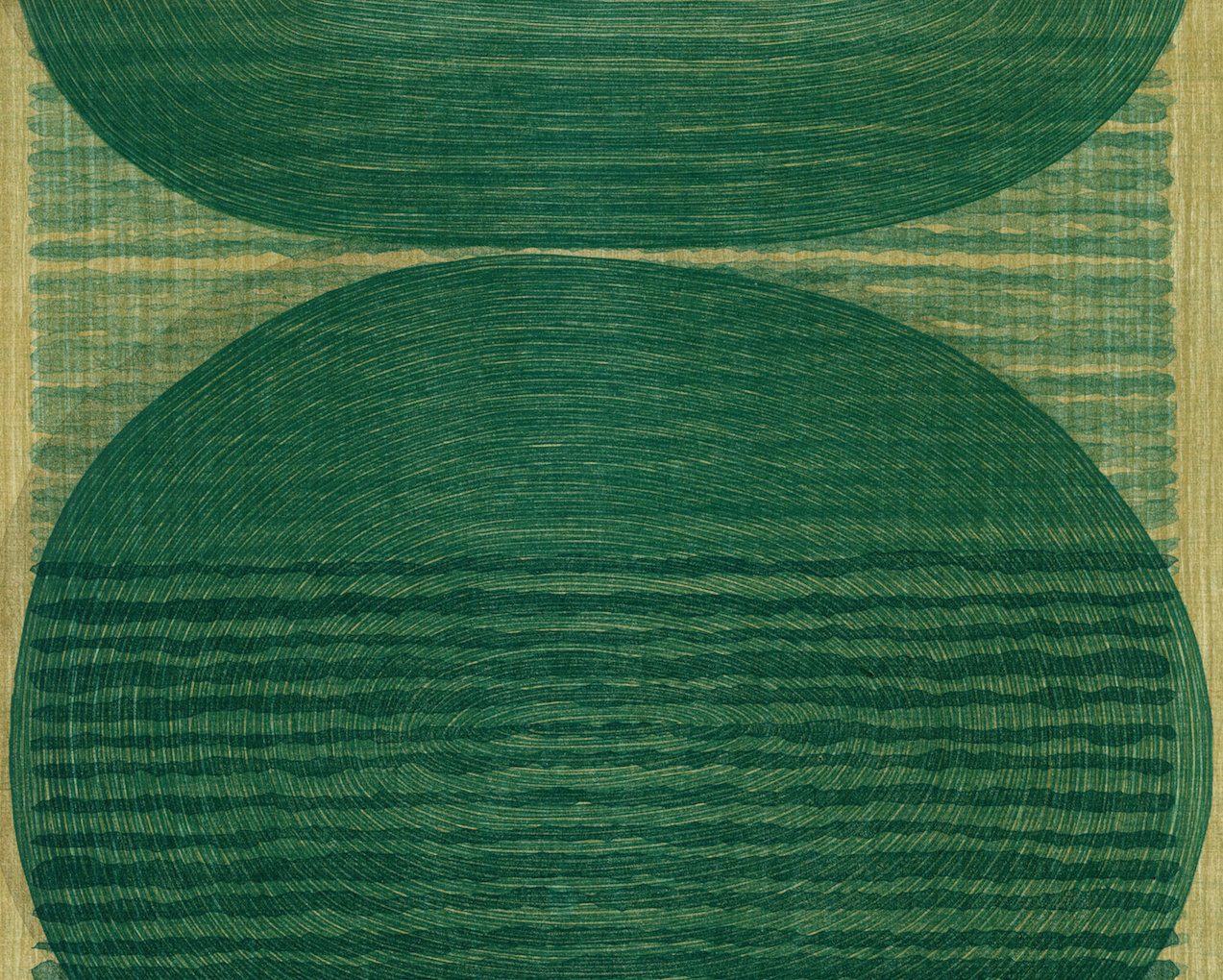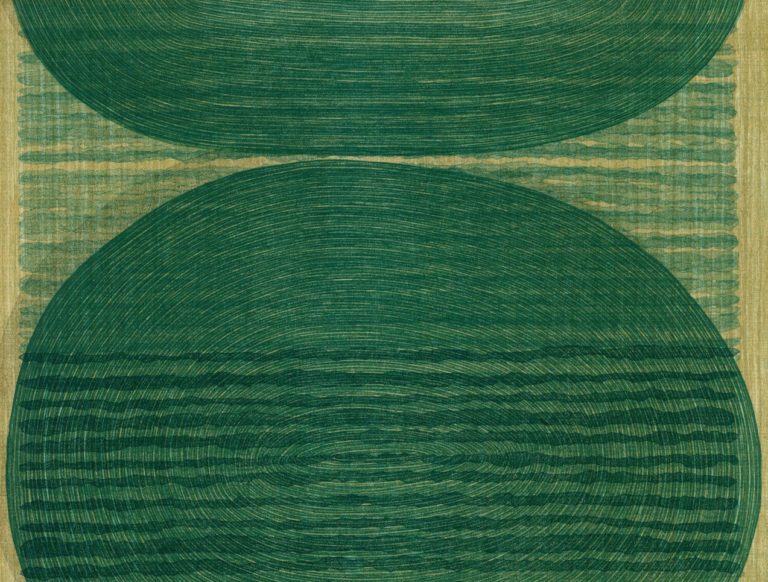 Katie Baldwin is a printmaker and book artist who has traveled internationally as an artist in residence, including at the Nagasawa Residency in Japan. She has exhibited extensively, including at Geida University in Tokyo and the Print Center in Philadelphia. She received her MFA from the University of the Arts in Philadelphia.
She will be teaching a workshop on February 21 – 23rd from 10 a.m. – 4 p.m.
Learn more about Katie:
http://www.katieameliabaldwin.com/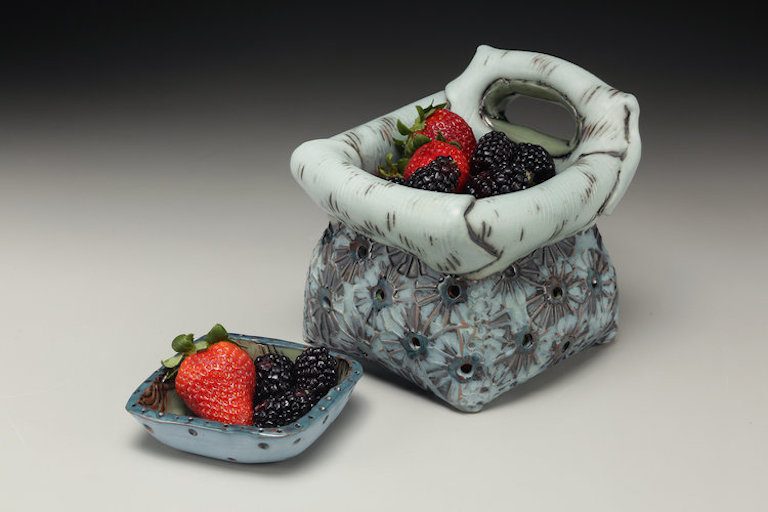 We had so much fun with Visiting Artist Amy Sanders. Her demonstration focused on soft slab construction, ways of using stamps to add texture, as well as "terra sigillata" – an ancient method of using ultrarefined clay slip instead of glaze. Check out these photos from her two-day workshop!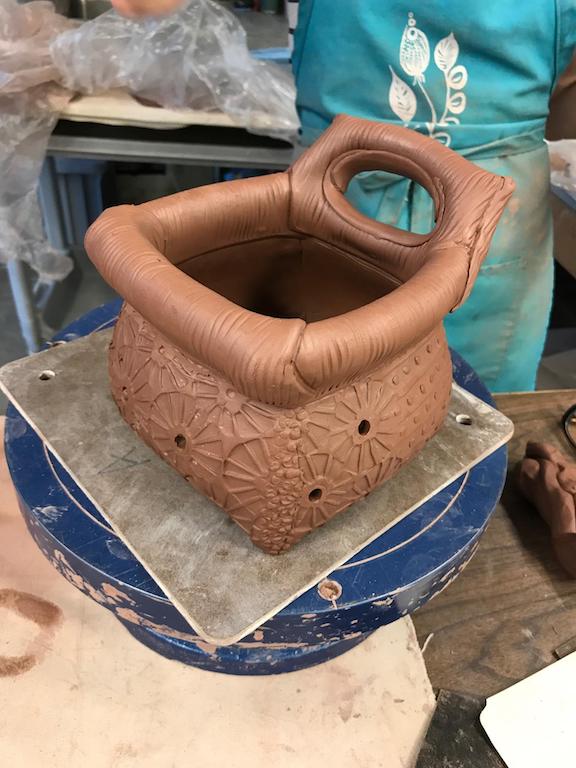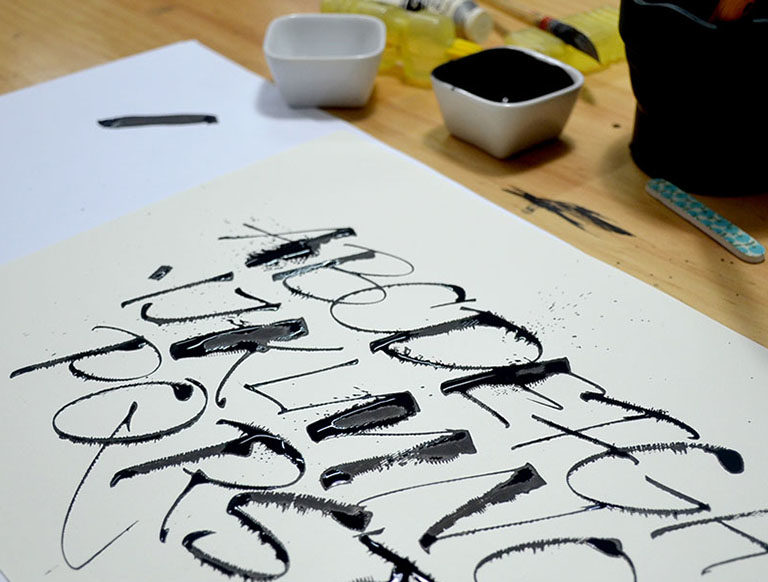 Artist Credit: Silvia Cordero Vega
Students will learn how to work with the ruling pen, one of the most adaptable instruments with big creative potential to develop new writing and drawing. Register for this workshop on Sat., 5/4 from 10 a.m. – 3:30 p.m.
About calligraphy artist Silvia Cordero Vega
Silvia Cordero Vega, graduated from the University of Buenos Aires in 1988 with in Graphic Design and has attended workshops with internationally reknown calligraphers. In 1998 and 1999 she got her National Diploma in Calligraphy (Foundation and Intermediate) granted by the CLAS (Calligraphy and Lettering Arts Society).
She has researched the history of writing in several libraries and museums, such as: Museum Plantin Moretus, Bruges's Public Library (Belgium), Museum Amsterdam (Holland), Museum Cluny, (France), Library Medicea-Laurenciana, Apostolic Library Vaticana (Italy), British Library, The Bodleian Library, Victory and Albert Museum (England), Trinity College (Ireland), Klingspor Museum (Germany), The Pierpont Morgan Library, Metropolitan Museum, Paul Getty Museum, Public Library of San Francisco (USA) among other public and private institutions devoted to preserving and studying manuscripts.
She promotes the calligraphic art in Latin-America by giving lectures and conducting workshops. Interested in calligraphy as an art form, she explores how historical scripts can develop into new, contemporary calligraphy. She has been Assistant Professor of Typography at the University of Buenos Aires and the author of calligraphy books "Alphabets, flora and fauna" and "Journey in ruling pen".