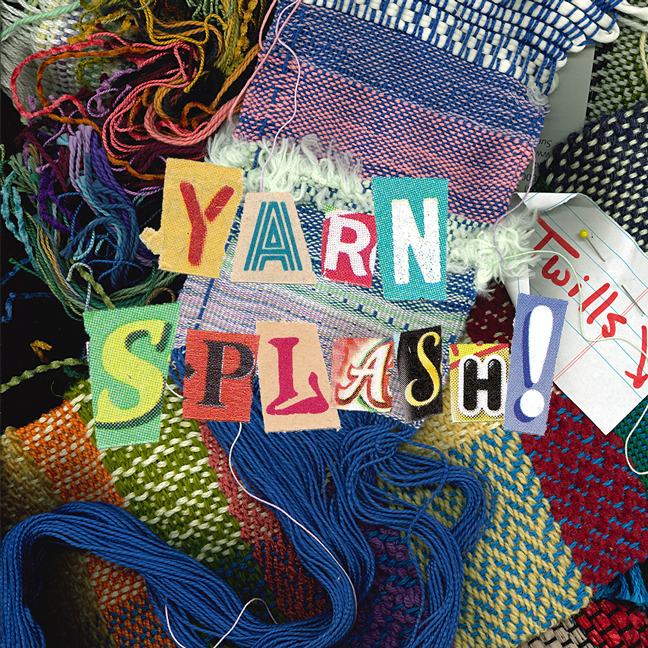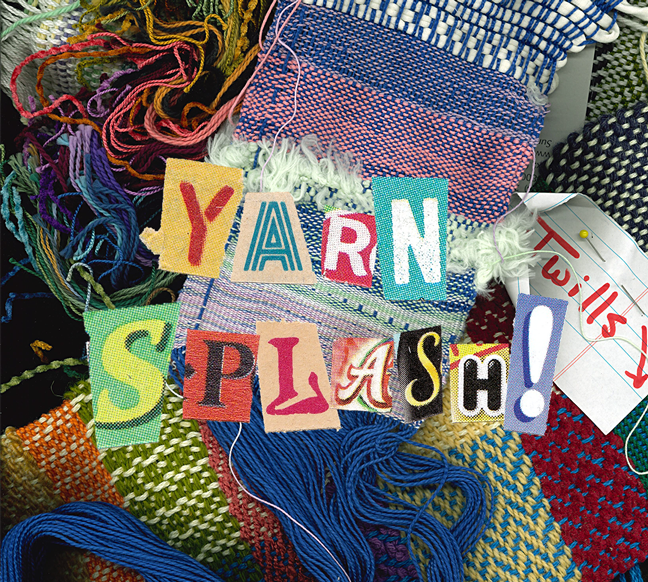 From June 20th through August 1st, the Davis Gallery at Sawtooth transforms into an interactive fibers exhibit and maker space.
Fiber graffiti, also known as "yarn bombing", is a form of street art that uses vibrant displays of knitted, crocheted yarn, and fiber instead of traditional spray paint and chalk.
Make a pompom, crochet a granny square, or donate an old knit scarf! People of all ages, skill levels, and backgrounds are welcome to participate by adding to the fiber graffiti installation.
The pieces made from the exhibit will be joined together to form a large-scale sculpture, much like a community quilt, then installed throughout Winston-Salem to commemorate the September opening of the Senior Services Intergenerational Center for Art and Wellness.
To contribute to the making of the installation, register for our Yarn Splash! workshop events at the links below. Registration is free and open to the community!
Community Crochet Clinic with Jeanne Arzillo
Community Knit-In with Spring Duvall
Community Weave-A-Thon with Dr. Rachel Fesperman
How to Make a Crochet Square with Melissa Bube
To learn more about the partnership between Sawtooth and the Senior Services Intergenerational Center for Arts and Wellness, please visit seniorservicesinc.org.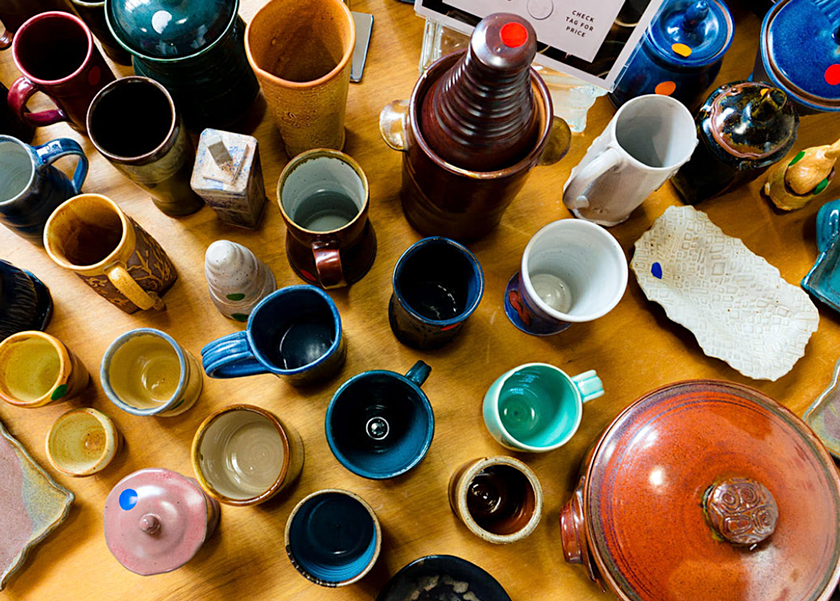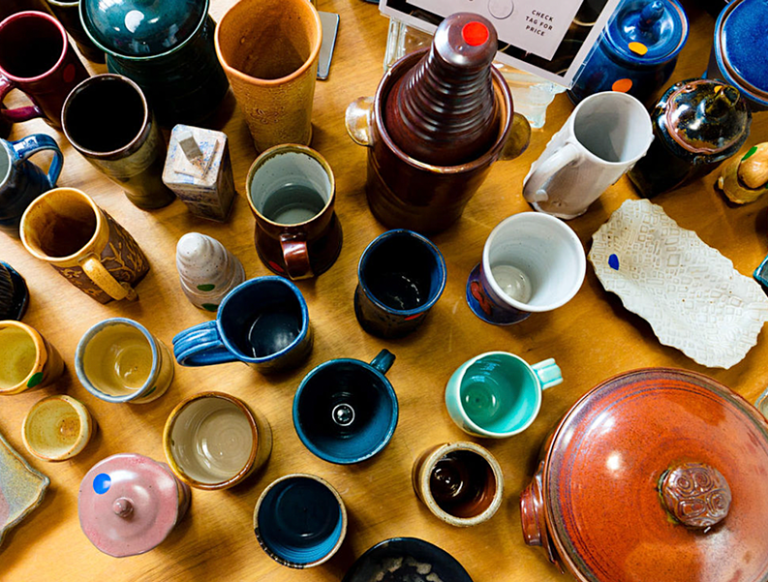 Join us in the Davis Gallery on Thursday, June 15th, from 4 – 7 pm for our annual Not Quite Perfect Pottery Sale!
Shop one-of-a-kind handmade pottery from our students, instructors, and staff who have donated their perfectly imperfect pieces.
What makes them not quite perfect? Some are experiments, some didn't turn out exactly how the artist intended, some may have some minor flaws, and others were donated by potters for our fundraising sale.
The event is free and open to the public! Proceeds help support Sawtooth programming.
To access the sale, please use the entrance at 251 N Spruce St. Please note that only credit card and debit payments will be accepted during the event. We encourage shoppers to bring their own bags to carry their purchased items.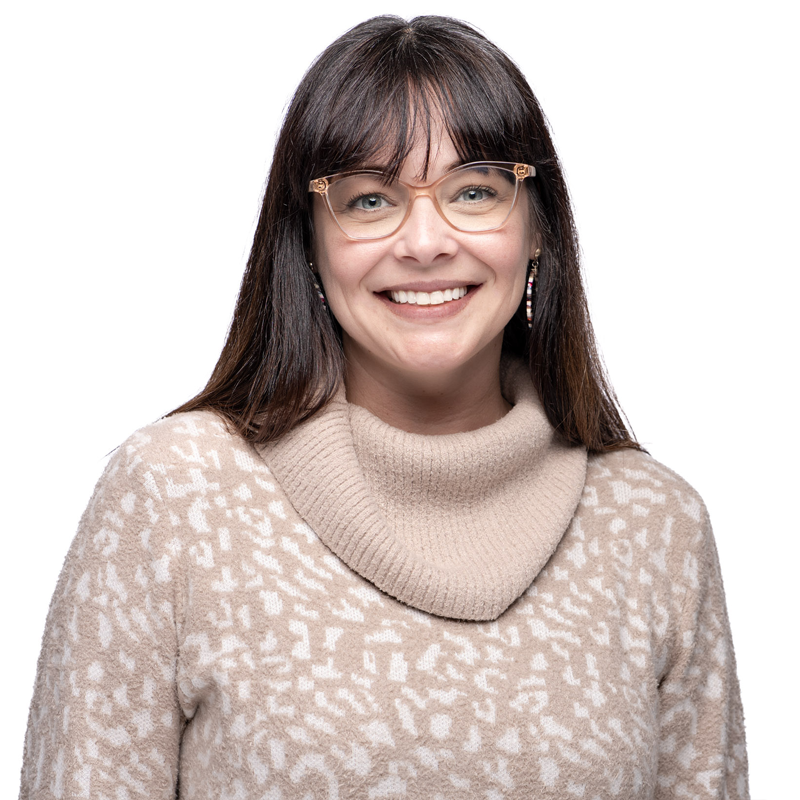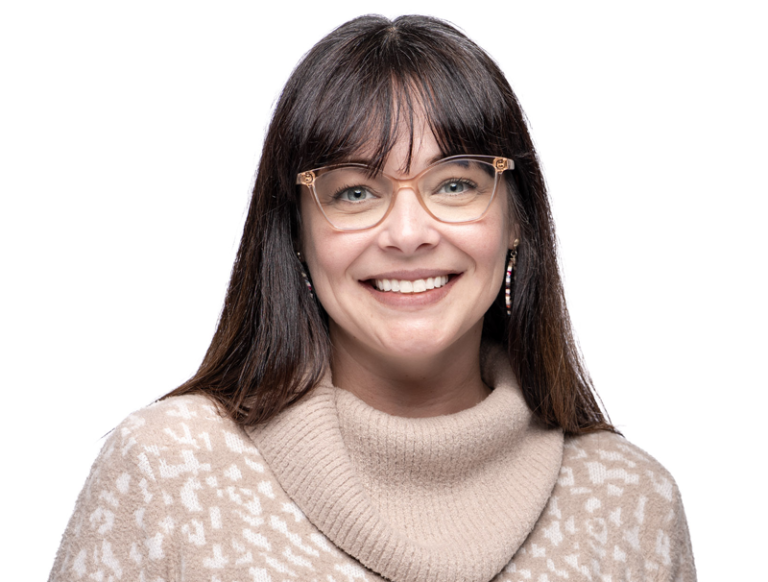 Sawtooth School for Visual Art is delighted to announce the appointment of Lauren Davis as Executive Director. Davis has extensive experience in nonprofit management, most recently serving as Chief Advancement Officer at Habitat for Humanity of Forsyth County.
"We received an amazing level of interest in this position from qualified candidates across the entire country," says David Valliere, Chairman of the Board at Sawtooth School. "We are thrilled to have Lauren on board, and we look forward to benefitting from her exceptional leadership as the new Executive Director at Sawtooth."
Davis holds a Master of Public Administration (M.P.A.) focused on Nonprofit Management from North Carolina State University and brings over ten years of experience and expertise working for various community organizations in the Piedmont Triad, including the Make-A-Wish Foundation and YMCA of Northwest North Carolina.
During her tenure at Habitat for Humanity, she managed the Philanthropy, Volunteer, and Communications divisions and advanced the organization's mission to provide communities with safe and affordable housing solutions.
As a nonprofit fundraising and development professional, Davis expresses a sincere passion for education, leadership, and appreciation for the arts.
"It is truly an honor to join Sawtooth, which has long served as a cornerstone of our local arts community in Winston-Salem and beyond. We need the creativity and vibrancy Sawtooth brings now more than ever," Davis states. "I'm thrilled to have the opportunity to support its continued growth, sustainability, and ability to positively impact lives through arts education."
Davis succeeds Amy Jordan Otterbourg, who became Executive Director in 2018.